You've made such an impact in the communities you serve, and we want to highlight those moments. We want to hear those feel-good, bring-tears-to-your-eyes stories that you and your organization are most proud of.
25 North American Partners will be selected and given $2,000 to attend an industry conference in 2020. Winners will be chosen based on the impact of the story and the emotion of the photo.
See last year's winners and get inspired to share your story.
HUG Hearts Foundation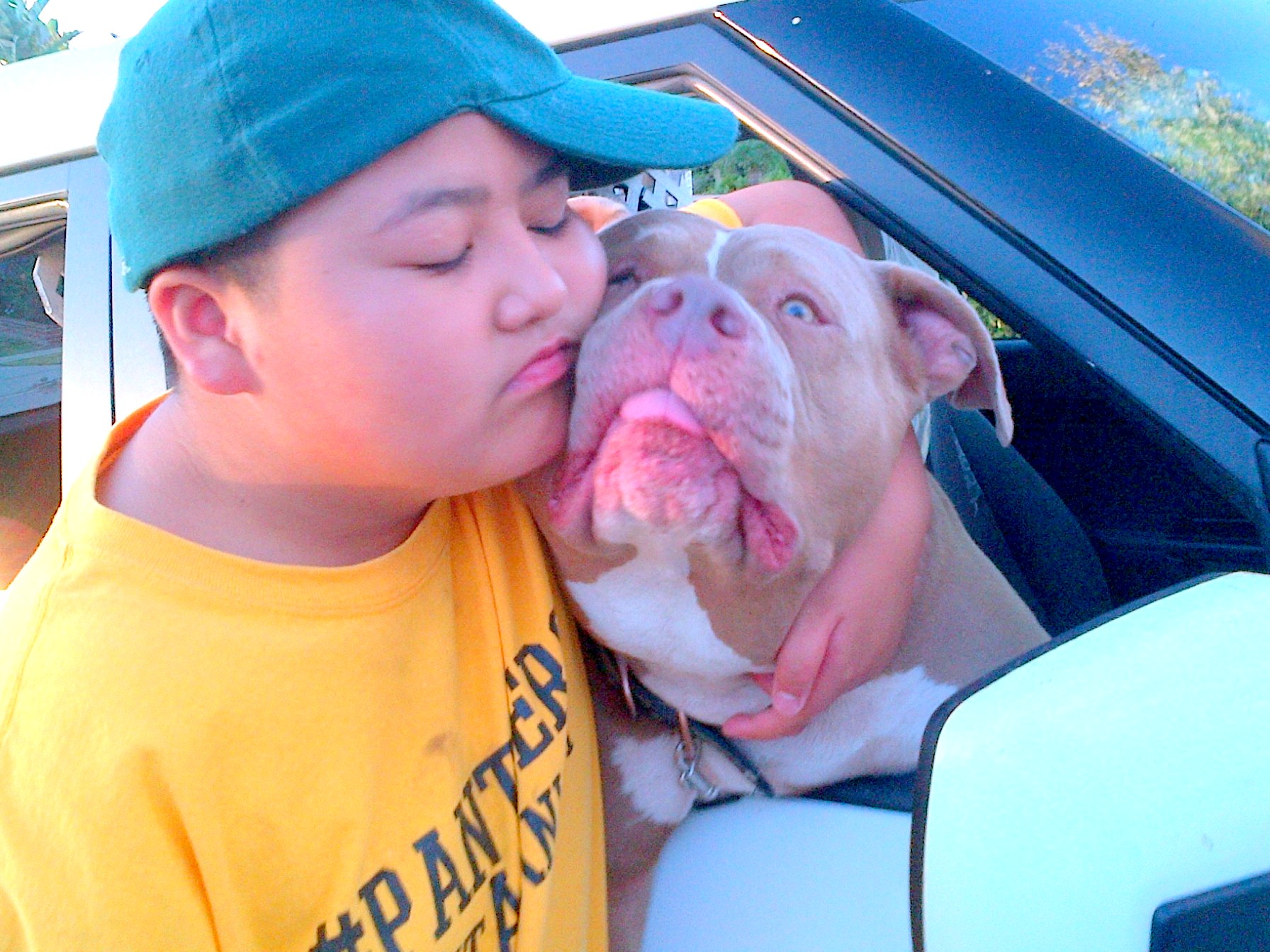 Bert was found tethered to a burning property, unable to escape the flames. He was fortunate to survive the fire but wasn't left unscathed. The HUG Hearts Foundation knew Bert was extra special and was there to provide the medical care he needed to rehabilitate. After healing, the organization received an email from a local mother interested in adopting. Her son had autism so she wanted him and Bert to have a meet and greet before deciding if he was the pet for them. As soon as the boy met Bert, he gave him a big hug and immediately fell in love. He told his mom Bert was the one. Since being adopted, Bert is not only the boy's best friend, he serves as his emotional support pet.
Texas Veterinary Medical Foundation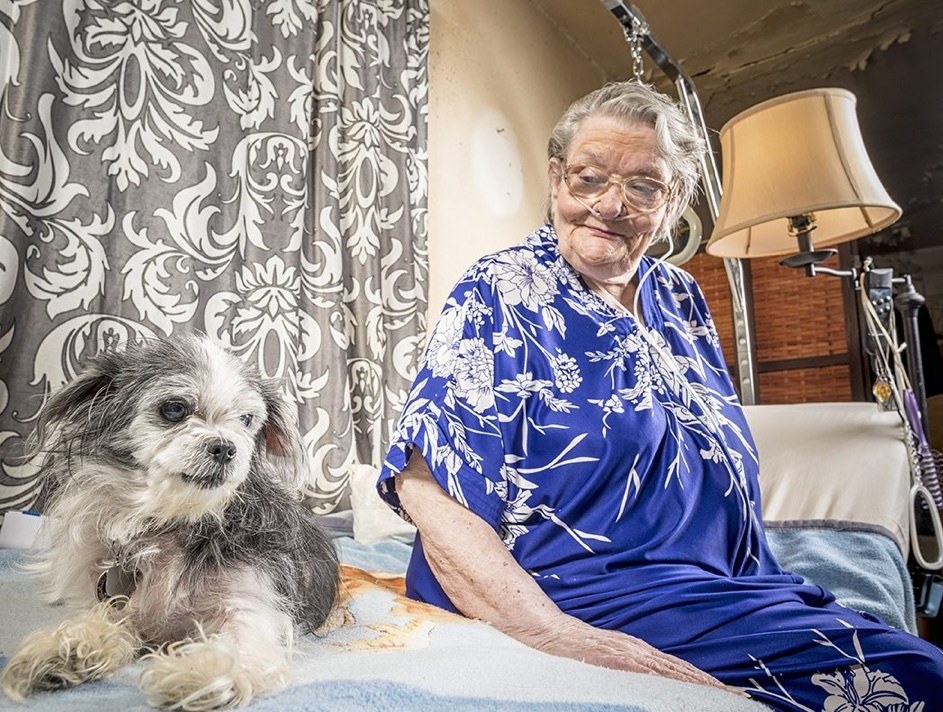 When Lula Gifford was hospitalized for a torn aorta, her doctors didn't think she'd make it. Lula was determined to pull through, so she took a photo of her beloved dog, Cooper, to the hospital with her. Every day she told the nurses that she would be going home because Cooper needed her. Her determination to get home to Cooper helped her through her recovery. It was finally time for Lula to go home, and Cooper was ecstatic. Although Lula had recovered, it was still very difficult for her to get around, and she was unable to leave the house. While Lula was homebound, Cooper got an infection that needed treatment. After all of the medical care, she had for herself, Lula was unable to afford the treatment Cooper needed. Fortunately, a neighbor of hers told her about the Texas Veterinary Medical Foundation Pets Assisting the Lives Seniors program. This program provides veterinary care, free of charge, to the pets of Meals on Wheels America clients. Because of this program, Cooper was able to receive no-cost treatment. With his infection healed, he is back at Lula's side, giving and receiving much-needed love and companionship. 
K9 Enrichment Initiative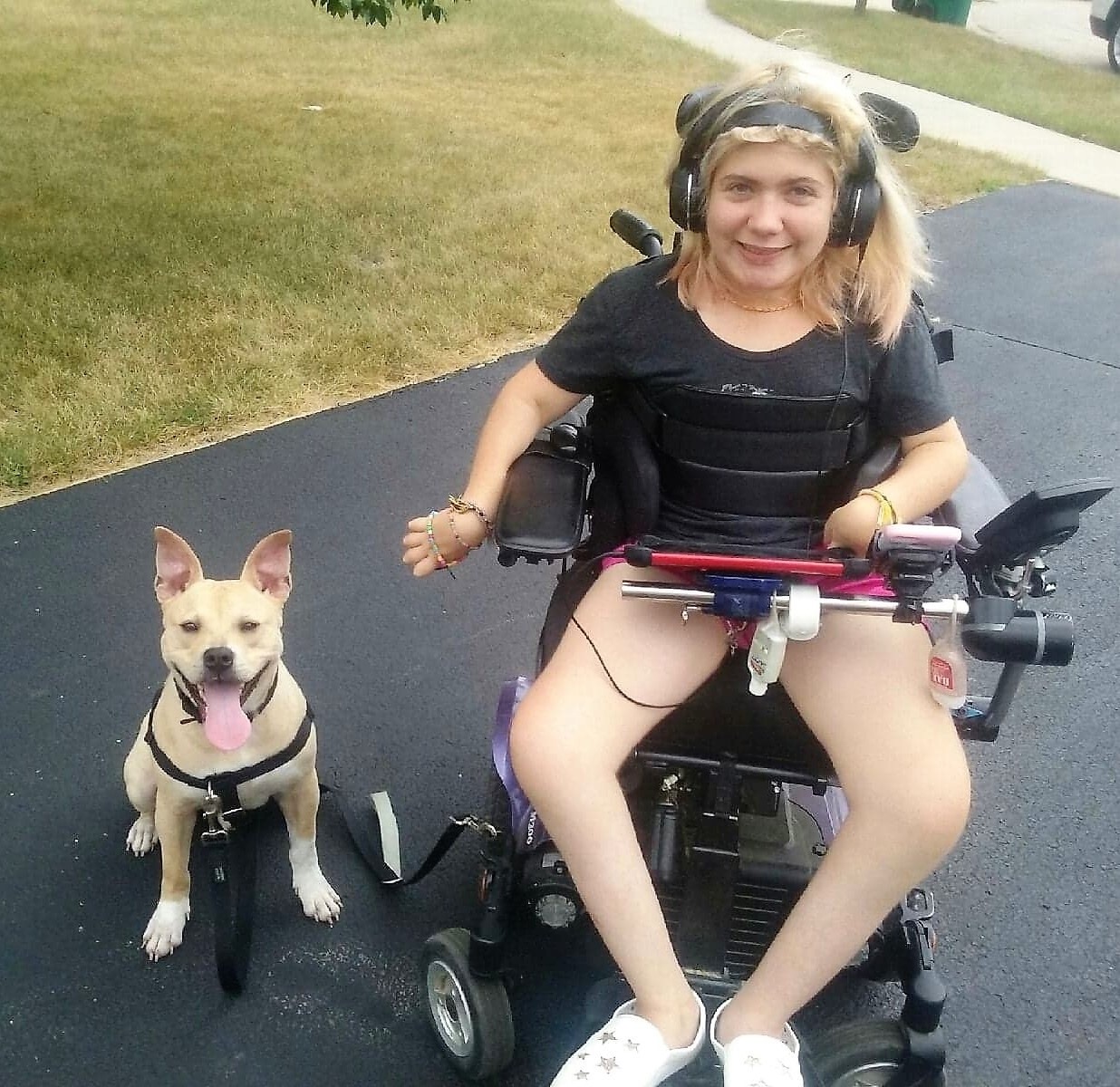 Alaina had always wanted to adopt her very own dog that would be able to stay by her side and be her best friend. Alaina's family was unable to afford a service dog for her, but they were willing to look around. Meanwhile, Ernesto was at a veterinary hospital, healing from a case of mange. As he was healing, he was learning basic commands and developed impeccable socialization skills. One day, Ernesto was taken to a local PetSmart adoption event where he met Alaina. There was an instant connection and they both knew they were meant for each other. Ernesto is currently training to be Alaina's support dog and she says because of him, she feels more confident than ever. 
Toronto Humane Society
After undergoing major orthopedic surgery, Beans was transferred to the Toronto Humane Society so he could heal and wait for his loving home. Beans quickly became a staff favorite at the Toronto Humane and spent a few months with them regaining the use of his limb alongside their rehabilitation specialist. After healing, Beans was transported to Calgary, Canada where he quickly found his loving home. Our hearts were captured by this beautiful moment between Beans and his loving, new parent. 
PACT For Animals

Private First Class Menz was soon to be deployed and was worried he would have to surrender his best friend, Princess. Just when he thought he had no other options, he discovered PACT For Animals Every year, thousands of pets are surrendered into shelters due to temporary emergency crises, such as military deployment. PACT's mission is to help stop that. By providing access to vetted foster homes for pets of military personnel, PACT is reducing the number of pets in shelters and is giving their owners peace of mind that their best friends are being lovingly taken care of. PACT quickly found a perfect foster home for Princess and Private Menz deployed with peace in mind. Pictured here is the day Private Menza and Princess were reunited after his deployment. 
Interfaith Hospitality Network of Greater Cincinnati
Thanks to the Interfaith Hospitality Network of Greater Cincinnati Erma was able to stay with her family and not be surrendered to a shelter. IHNGC is an emergency family homeless shelter in Ohio. Their Pet Support Program shelters dogs, cats, and other pets whose owners are experiencing homelessness and are staying at IHNGC or other shelters until they can find pet-friendly permanent housing and can be reunited with their pet. The program exists to keep families together and reduce intakes at local shelters. in 2018, Erma came into the program with her entire family. Because of this program, Erma's family was able to keep her in the IHNGC shelter while they looked for housing for their entire family. After 34 days in the pet support program, Erma moved into housing with her family and did not have to be surrendered to an animal shelter. Not only was Erma able to stay in their care, but they also provided Erma with updated vaccines, pet supplies, and even paid a pet deposit to the family's landlord to Erma could continue to stay with her family.
4 R Friends
Chet and Tito have a particularly special bond. Back in 2017, Chet found himself homeless, for the second time. The last time he became homeless, he joined a twelve-step program, got a job, and reunited with his family. But sadly, he relapsed within a year. Chet felt he didn't deserve life, love, and he felt like a fake. Then came Tito. "I love this dog more than I have ever loved anything in my life. He knows me. I can't lie to him. And he loves me." Since falling in love with Tito, the pair has moved into transitional housing and is succeeding. Our incredible partners at 4 R Friends see Chet and Tito on a monthly basis at their free clinics where Tito is able to receive the care and food he needs. 
St. Francis Pet Care
Raggs, a 14-year-old Terrier, is the long-time companion of Ralph. After suffering a family tragedy years ago, he has struggled with depression and despair. Raggs has been the one to always be there for him, in his darkest times. Ralph and Raggs depend on the loving services of St. Francis Pet Care. Their mission is to keep pets and their people together by providing veterinary care and related services for homeless and low-income individuals. Each month, he and Raggs visit the clinic so they can monitor the various conditions that come with Ragg's old age. We are thankful that St. Francis Pet Care is able to keep these two together.
Grainger County Humane Society

Nevaeh moved into a residential home for children who have been abandoned or displaced, at the age of three. Several years later she met and moved in with her new sponsor parent, Mimi. Nevaeh was experiencing newfound happiness in her new home, but there was just one thing missing. Her life's dream was to rescue a puppy who needed love and a home--just like she did. Nevaeh visited the Grainger County Humane Society, where she met T-Bone, an abandoned Dachshund/Beagle mix. It was love at first sight. Nevaeh and T-Bone instantly developed a bond that can never be broken and a love for each other that puts joy in both of their lives.
Ottawa Humane Society
Joey was driving with a friend when they almost hit a young kitten in the road. He got out of the car, picked the kitten up, and knew he was meant to care for her. He took her home and named her Jasmine. He wanted to get Jasmine spayed as soon as possible, however he couldn't afford it. That's when he discovered the Ottawa Humane Society's new Mobile Spay/Neuter Clinic. Made possible with a PetSmart Charities grant, the Ottawa Humane is able to provide subsidized spay/neuter surgeries and microchipping for pets of low-income pet owners in Ottawa.