Kitten season is a time of both joy and challenge for animal shelters and rescue organizations. As the influx of adorable and vulnerable feline babies increases, it becomes crucial for the community to come together and provide support. You can significantly improve kittens' lives by getting involved. Here are five ways you can help kittens find the loving homes they deserve.
Adopt: Open Your Heart and Home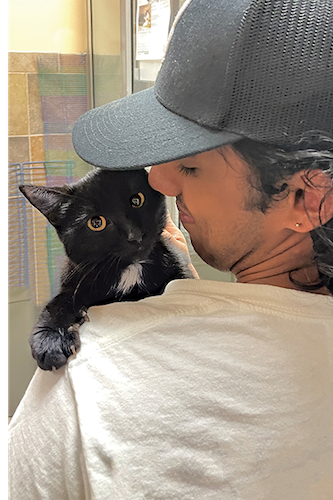 One of the most impactful ways to help homeless kittens is by adopting them into your family. Providing a safe and loving environment gives a kitten a chance to thrive and grow. At PetSmart Charities, we partner with animal shelters and rescue organizations across North America to help all pets find loving homes. Since 1994, we've helped over 10 million pets through various adoption programs.
When you adopt, you're changing your life and theirs while also helping shelters make space to accommodate more kittens in need.
Volunteer: Give the Gift of Your Time
Volunteering at animal shelters or rescue organizations is an invaluable way to support homeless kittens during kitten season. Shelters often rely on volunteers to assist with various tasks, including cleaning, feeding, socializing kittens, and organizing adoption events. Your time and dedication can make a significant difference in their lives, helping them become more adoptable and increasing their chances of finding a caring family. Reach out to local shelters and inquire about volunteer opportunities to get involved.
Donate: Empower Lifesaving Initiatives
Consider donating to PetSmart Charities; your contribution directly supports our mission of helping pets and all who love them. Your gift helps us support shelters and rescue organizations with resources to care for kittens, improving their chances of finding loving homes.
Foster: A Temporary Home for Homeless Kittens
Fostering saves lives and plays a crucial role in preparing kittens for adoption. Shelters often face limited space and resources, making foster homes invaluable in providing care and socialization for kittens until they are ready for adoption. Contact local shelters or rescue organizations to learn more about their fostering programs and become a temporary haven for these little ones.
Social Media: Spread the Word & Raise Awareness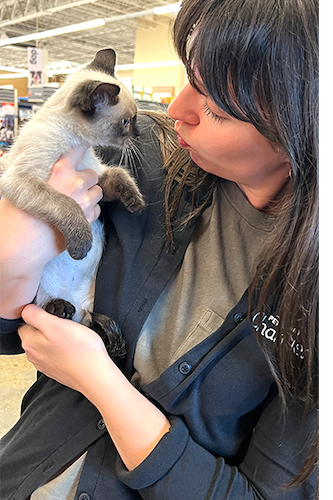 Harness the power of social media to advocate for homeless kittens during kitten season. Share heartwarming stories, adorable pictures, and information about available kittens in need of adoption. Visit the cat adoption center at PetSmart or join us for National Adoption Week and take photos of cute kittens available for adoption to encourage others to adopt. Engage with local shelters and rescue organizations on social media platforms to amplify their messages and promote adoption events. Together, we can create a digital network of compassion and find loving homes for kittens.
Every kitten deserves a chance at a happy and loving life. During kitten season, your actions can profoundly impact the lives of homeless kittens. By adopting, volunteering, donating to PetSmart Charities, fostering, and using social media to spread the word, you become a powerful advocate for their well-being. Let's create a brighter future for these vulnerable feline babies and help them find their loving homes.