Emma is on a mission to keep homeless pets cozy, comfy and loved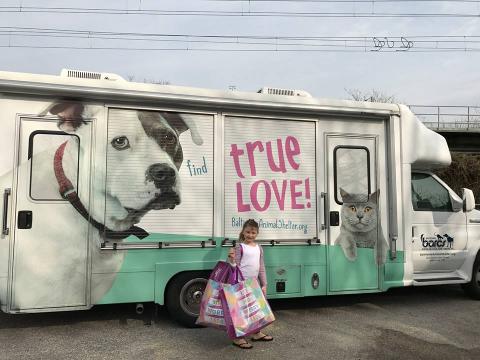 Eight-year-old Emma Heffner wants to cover every dog and cat at her local shelter with warmth and love.
So, she set off to do exactly that — by handcrafting 300 blankets, one for each and every homeless dog and cat at the Baltimore Animal Rescue and Care Shelter (BARCS).
"The animals are homeless and in cages and don't get to feel love from people all the time and don't have anything of their own," says Emma.
Emma's love for pets and critters was almost inherent. Her mom, Kelly Heffner, recalls a time Emma made her stop traffic to rescue a caterpillar that was struggling to cross the street. "She's been talking about wanting to be an "animal doctor" since she was three. Her heart is endless when it comes to animals."
About a year ago, Emma discovered the Facebook page for BARCS. She was especially taken by the story of Miracle Molly — a homeless pit bull who survived being hit by an Amtrak train in January 2016. A police officer pulled the badly injured dog off the tracks and to safety, and got her to BARCS where she received lifesaving medical care.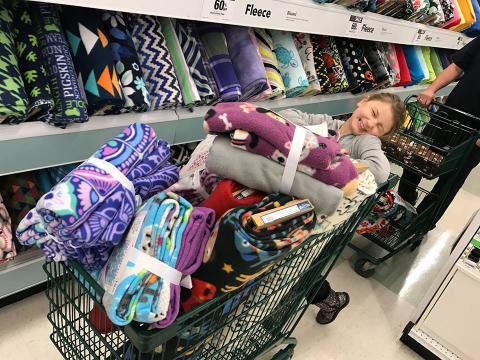 Emma raptly followed Molly's story — her care, her recovery, and then the dog's adoption by the police officer who'd saved her life last February.
The family already has a cat and two rescue dogs — adopting every otherpet at the shelter wasn't feasible. But Emma was determined to help.
Emma made fleece blankets as Christmas gifts for family and friends. One day, one of the family's dogs lay down on one of the blankets as she was making it."
Then she said, 'Mommy I can make these for animals at the shelter?' and it went crazy from there," said Emma's mother, Kelly Heffner.
The blankets, made out of fleece animal-print fabric, will go home with the pet when they are adopted. Emma has delivered 40 of her hand-made blankets so far. She's enlisted family and friends to help make more, and is raising money to cover the costs of the fabric by selling animal-print blankets to supporters.
I think they get lonely and I think a blanket would be something that they could have of their own to snuggle. And it makes me feel like I am giving them love.

- Emma.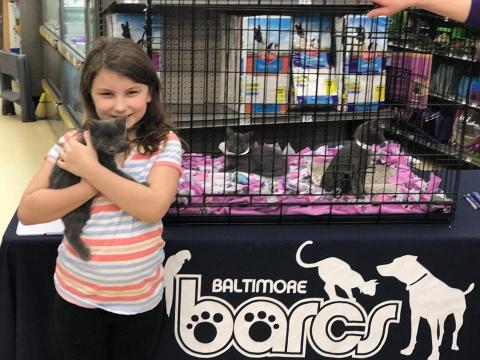 BARCS spokesperson Bailey Deacon says the blankets provide the shelter's resident critters warmth, coziness — and sometimes, a first taste of their wonderful lives to come. "We love giving them to the dogs and cats that we suspect may have never seen a blanket before coming to BARCS," adds Deacon.
Emma says it makes her very happy, knowing so many cats' and dogs' lives will be brightened, with her blankets. It makes her mother very happy, too.
"Emma has always had the biggest heart," says mom Kelly. "She is just so full of life and love, and we are so incredibly proud of her."
Follow Emma on Facebook and learn more about her lifesaving mission!
More stories about amazing kids and their best friends: