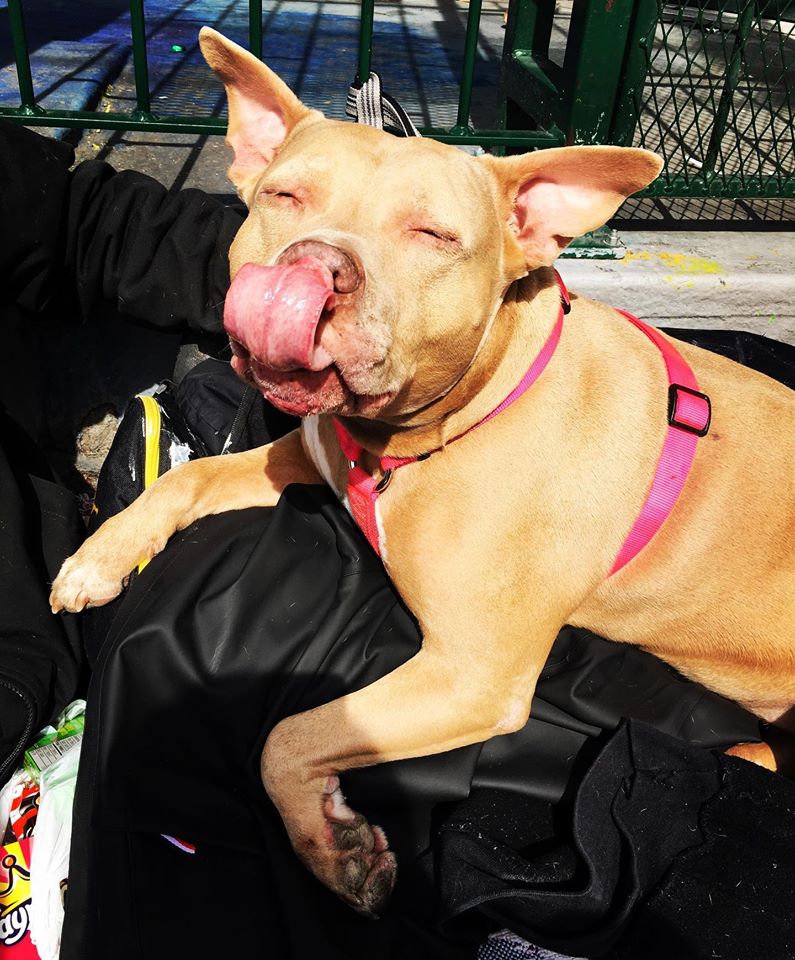 Sadie, one of the many pets across Canada whose pet parent is supported by Community Veterinary Outreach.
During times of crisis, it is often the most vulnerable members of society who are most susceptible to its impacts. Such is the case for many Canadian pet parents, as those who are homeless or living in poverty are often the first to experience hardships. Our partners at Community Veterinary Outreach are working to support this population of pet parents, who are facing challenges while caring for their pets amid the pandemic.
As the coronavirus pandemic continues to create new challenges for pet parents, their ability to care for their pets is becoming more difficult. "There's need right across the country, but not surprisingly bigger communities with denser populations like Vancouver, Toronto and Ottawa are seeing a greater need." says Michelle Lem, Founder of Community Veterinary Outreach, whose goal is to help improve the health of homeless and vulnerably housed communities with veterinary care and other pet care services. "We've had emails coming in since the beginning of March looking for pet food and supplies to support our clients who need it. We are hearing from people who are out of food for their pets as access to food and supplies has been disrupted because of the pandemic." Those who are supported by Community Veterinary Outreach are often finding that impacts on the pet food supply chain, such as panic buying and people stocking up on pet food and supplies, has left limited resources for those in need.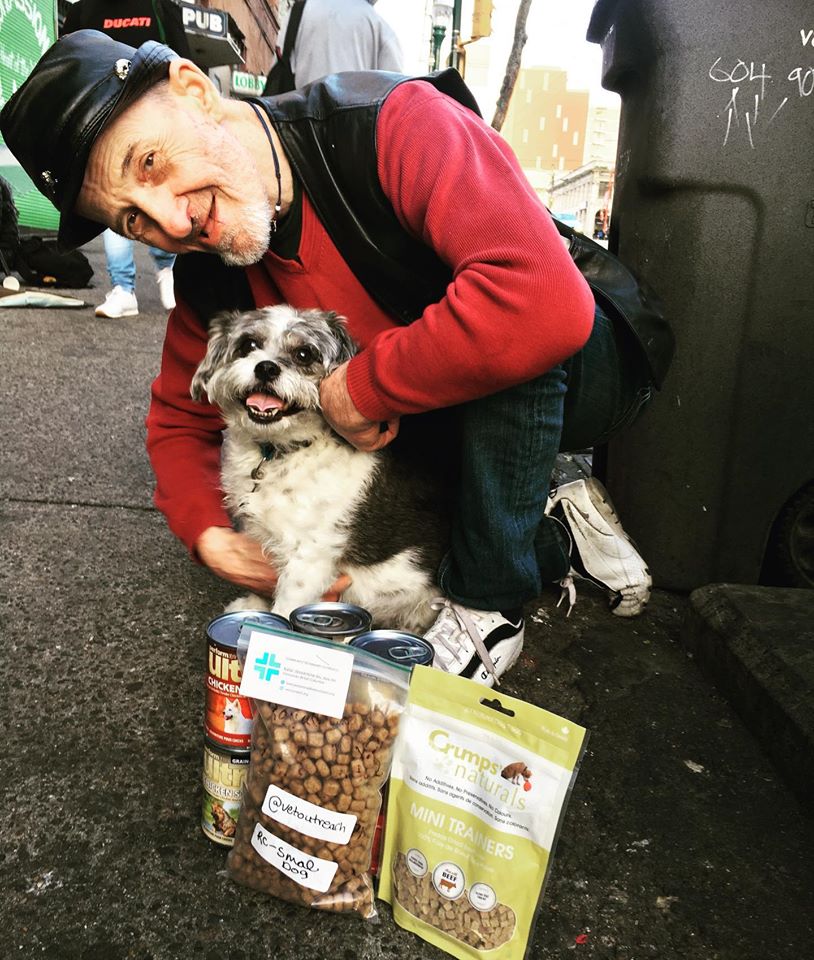 Sputnik, whose name means "close companion", smiles with his pet parent after receiving much needed food and supplies. Community Veterinary Outreach works with clients across Canada to support pets and the people who love them.
Event Cancellations Disrupting Distribution of Pet Care and Supplies
With all regular events and clinics suspended, Community Veterinary Outreach is coming up with new ways to help those relying on their services. "Clinics and events are where we would typically be giving out food and supplies to the people we serve," adds Michelle, "Now we are relying solely on case workers and partner agencies to get those supplies directly into the hands of those who need them." The organization is continuing to serve their clients in new ways, and has been able to do so in part from an Emergency Relief grant from PetSmart Charities of Canada. "It's one thing to have pet food and supplies, but it's another to be able to coordinate the distribution nationally to reach the people who are most in need. That's where the support of PetSmart Charities of Canada has been so invaluable, as it has allowed us to create a distribution structure to meet the needs of the clients we serve."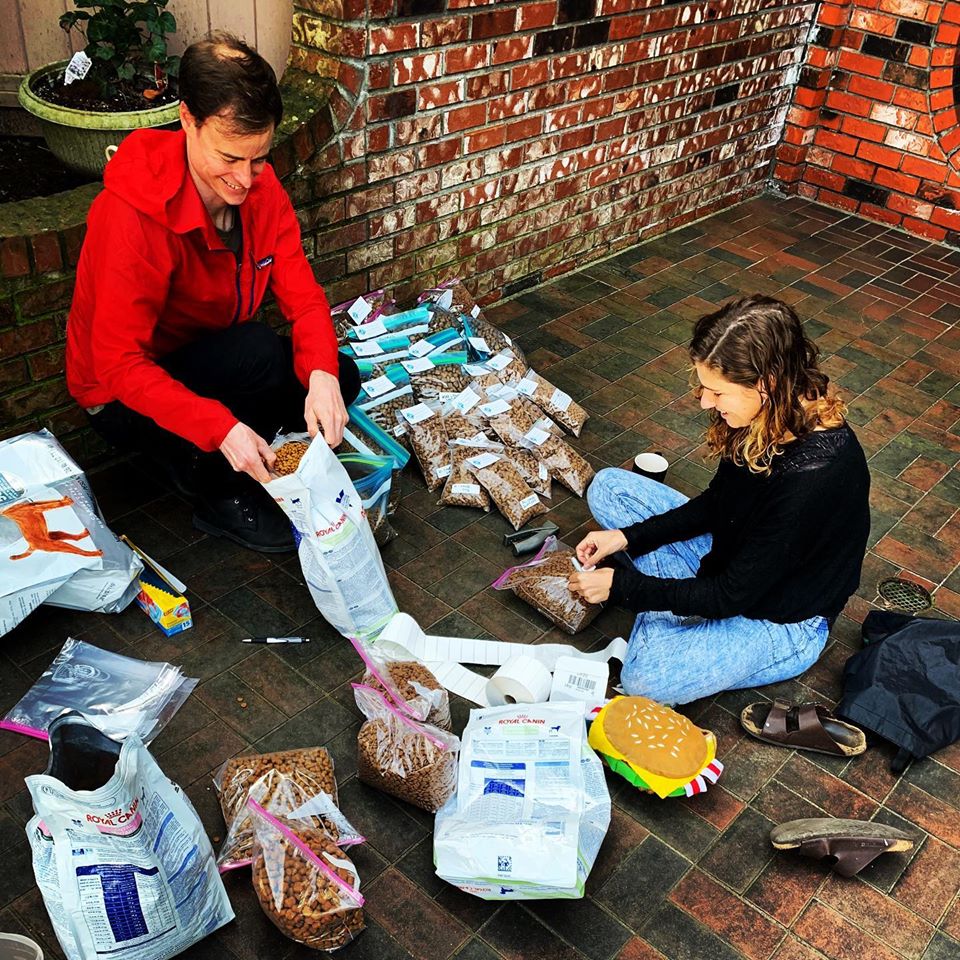 A group of volunteers in Vancouver, BC, preparing food and supplies for the community members served by Community Veterinary Outreach.
Helping Pets of Pet Parents Directly Impacted by COVID-19
Another way Community Veterinary Outreach is adapting to how they support those they serve is through the introduction of temporary compassionate pet boarding for those who are hospitalized or affected directly by COVID-19. If the need arises, their pet will be cared for while the pet parent seeks treatment, ultimately paving the way for a happy reunion once the pet parent recovers. And, Community Veterinary Outreach's efforts to lay the groundwork for temporary fostering is being noticed, with others in the community reaching out wanting to offer their support. "We've had people contacting us on our Facebook page asking how they can help," says Michelle. "We are hoping with the support of PetSmart Charities of Canada and that of the broader community, we will be able to keep helping pets and pet parents for as long as the need continues, which will go a long way to helping them get through this crisis."
To learn more about Community Veterinary Outreach's work across Canada, visit https://vetoutreach.org/