The De La Rosa family just ran to PetSmart for algae cleaner for their aquarium. But they never got it – instead, they took home a sweet Siberian Husky.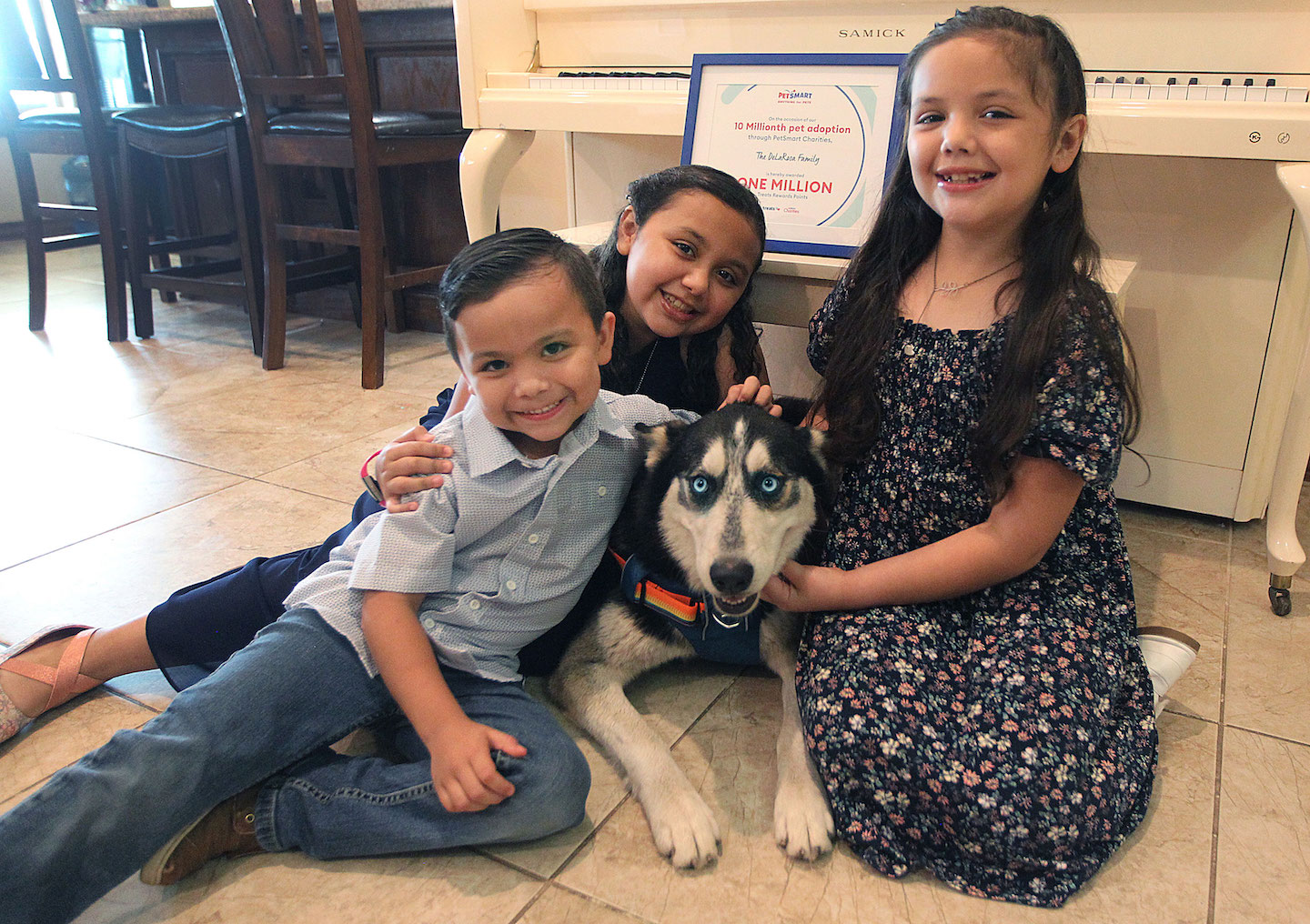 Their family is a busy brood with 3 young children – 5,8 and 9. They also had two dogs at home already – one a stray they took in – plus, a cat and fish. But PetSmart Charities was hosting a National Adoption Week event, so they stopped to look at the sweet animals. "We weren't looking to adopt another dog just yet," said Vanessa. But then, her husband, Ezri, spotted a shy husky. Volunteers explained that he was recently surrendered by a family that admitted to keeping him chained outside. He'd arrived at a local shelter with deep indentations in his neck, the result of an embedded collar. But while he may have been mistreated, his own temperament was sweet and kind. Ezri wouldn't leave his side, and their little boy, Ezri Noah, played with him endlessly. After a short discussion, it was them who enjoyed the honor of giving him a name – Balto, inspired by his favorite movie of the same name of the heroic sled dog who delivered medicine to ill children in 1925. Mind you, his name was given even before the adoption occurred.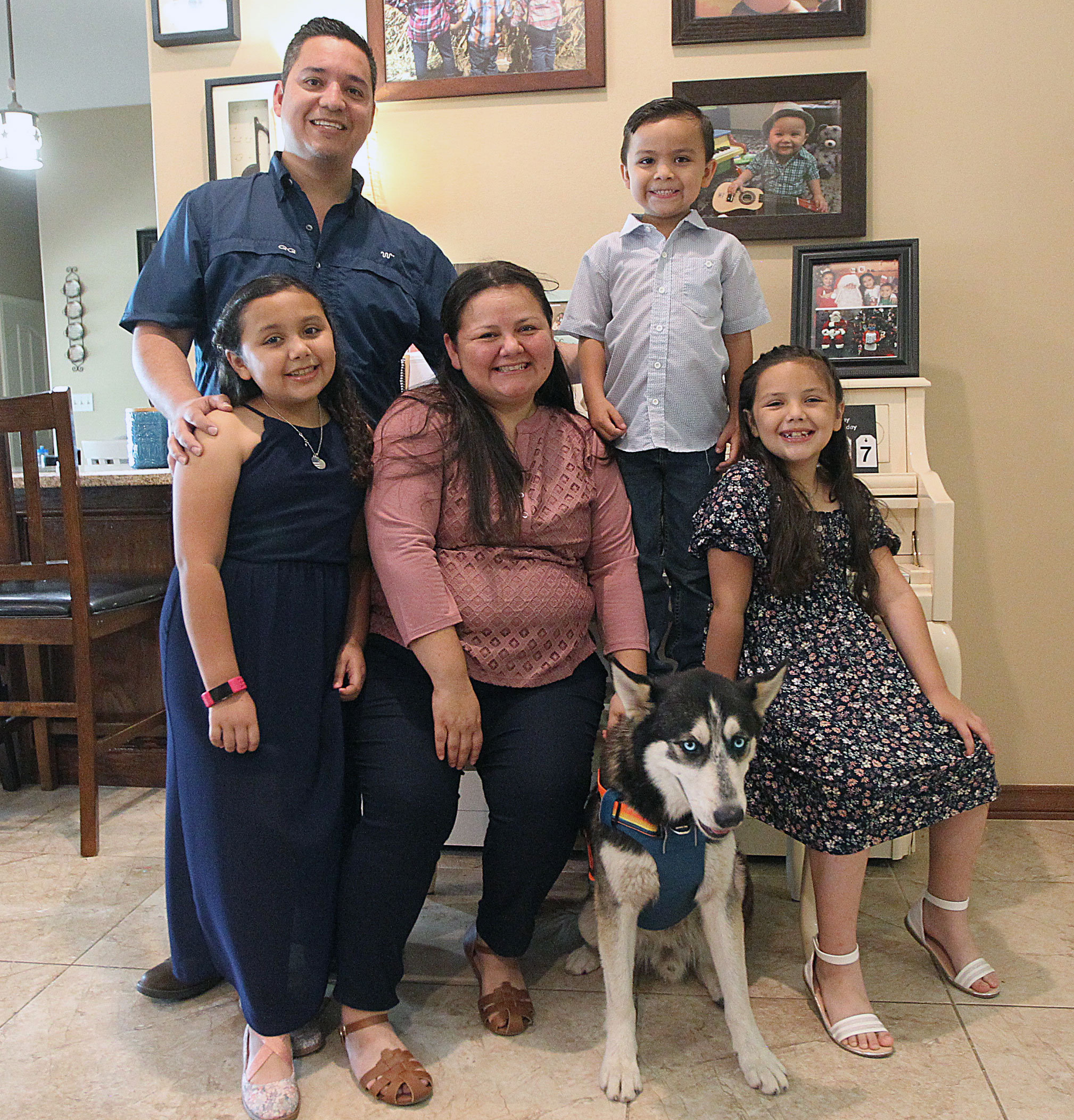 "We knew we had to take him home and give him a chance," said Vanessa. She admitted to worrying about Balto integrating into their home. "Adopting is such a great feeling, but we still knew it would take time to welcome him into the family." They took things very slowly and spent a lot of time working with Balto and both his furry and human siblings to ensure everyone got along. A side benefit, Vanessa said, was spending more time outside with all of them. They even made adjustments to their property in Texas so that Balto could roam more freely.
"We didn't want to tether him in any way," Vanessa shared. "Even when we walk him, we use a harness so he doesn't get triggered by any tightness around his neck."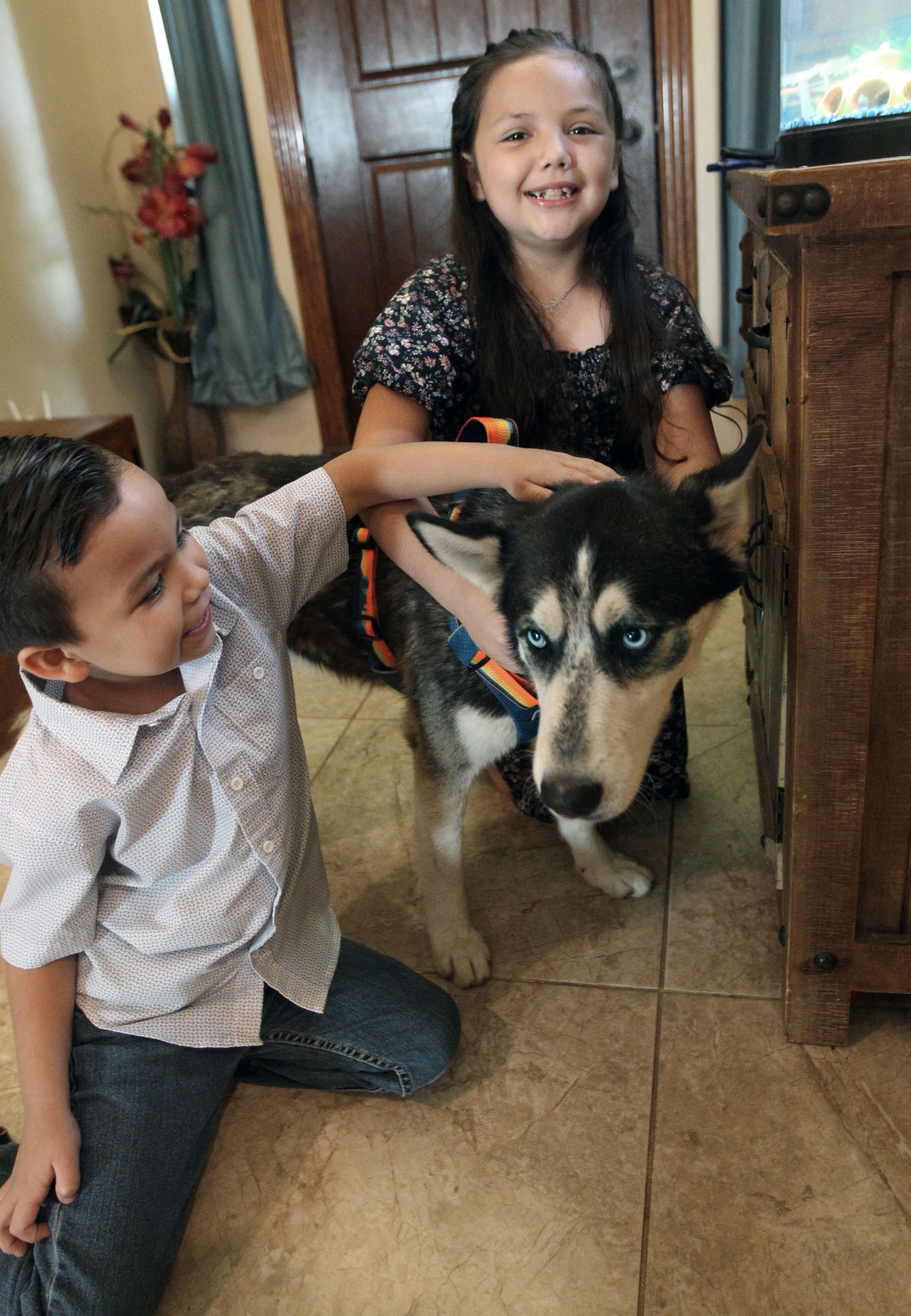 So far, she says, Balto is a perfect complement to their brood. He's playful, protective, and sweet, and she thinks he truly understands that he will never again be chained up. "I guess you could say he is a 1-in-10-million-dog!"