Since 2016, nearly 200 pets have found loving homes through our adoption events during at Chase Field during the Dog Days of Summer Diamondbacks games. Read on to see how some of our favorite free-agents became part of a loving family roster. 
Tracy & Zeus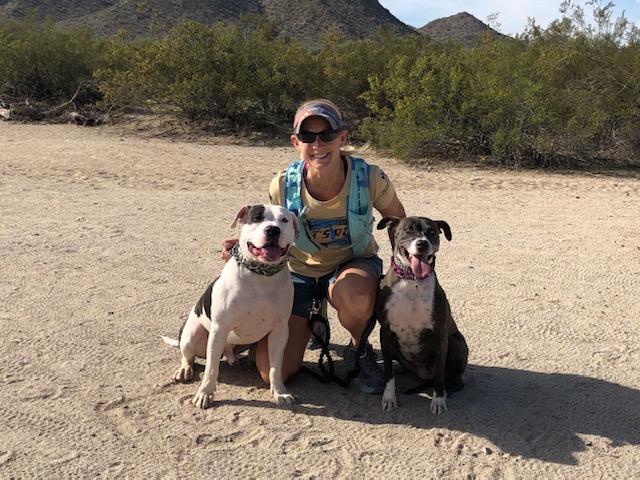 Adopted Mother's Day weekend 2018, Zeus was brought to the Dog Days of Summer adoption event by The Arizona Humane Society in hopes of finding him the perfect active family to be a part of. Enter Tracy Decker to the rescue. Unlike most attendee's at Chase Field, Tracy wouldn't quip herself a baseball enthusiast. Bored with the game, she decided to take a stroll around the ballpark when she ran into the pet adoptions area and locked eyes with Zeus. Tracy already had one dog but Zeus' demeanor and undeniable good looks were too hard to resist.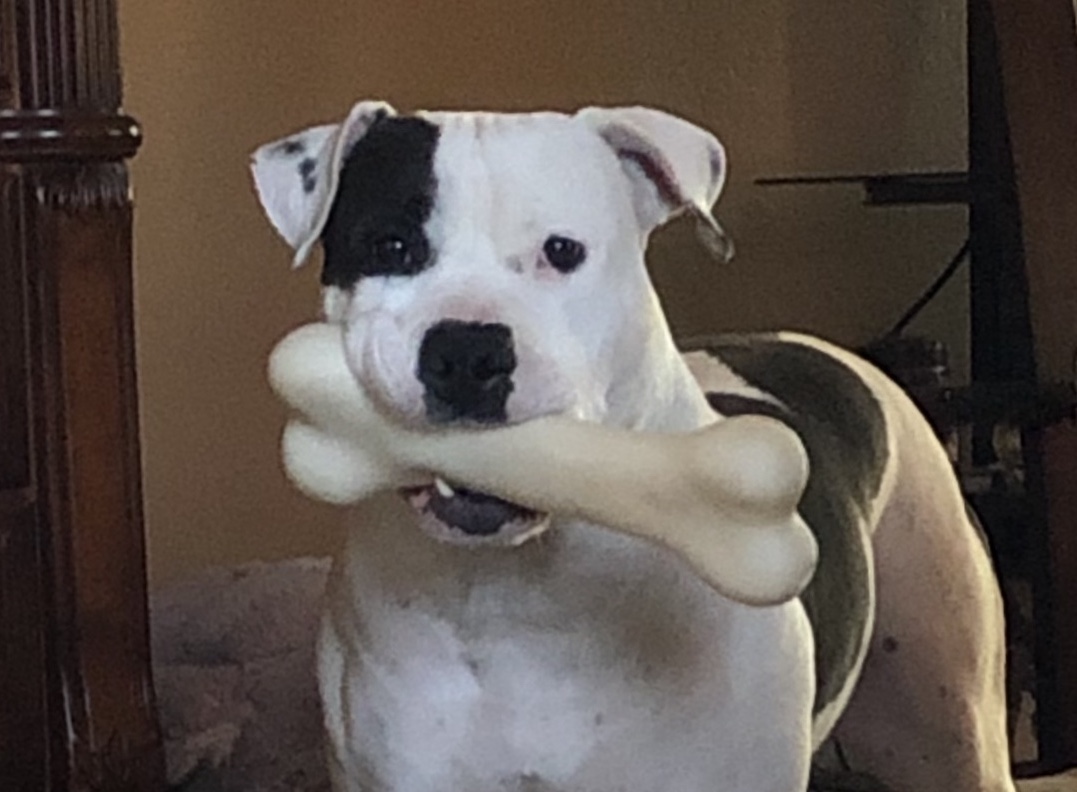 Rescued from a home in which Zeus was attacked by other dogs, he showed incredible resilience in meeting other pets. Today, he and his four-legged brother spend their afternoons swimming laps in the pool. Zeus has also become the ultimate running partner as he and Tracy work up their mileage along Arizona trails. Together, they've reached a new milestone as Zeus can successfully join her on 6-mile runs. 
TJ & Spilly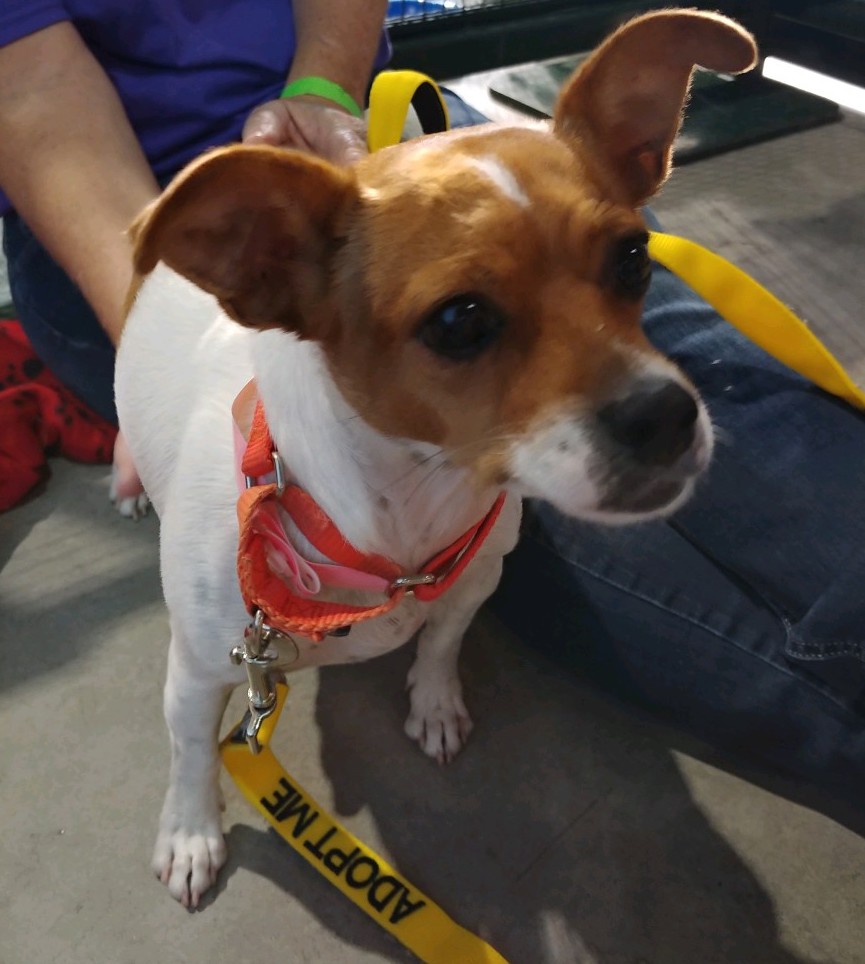 Maripol, now known as Spilly, was brought to the Arizona Animal Welfare League (AAWL) in October of 2017. She was quickly adopted out that same month, however, she was returned a year later because she "needed too much attention." She spent about 2 months with AAWL looking for her new family when she finally found them at the Diamondbacks game.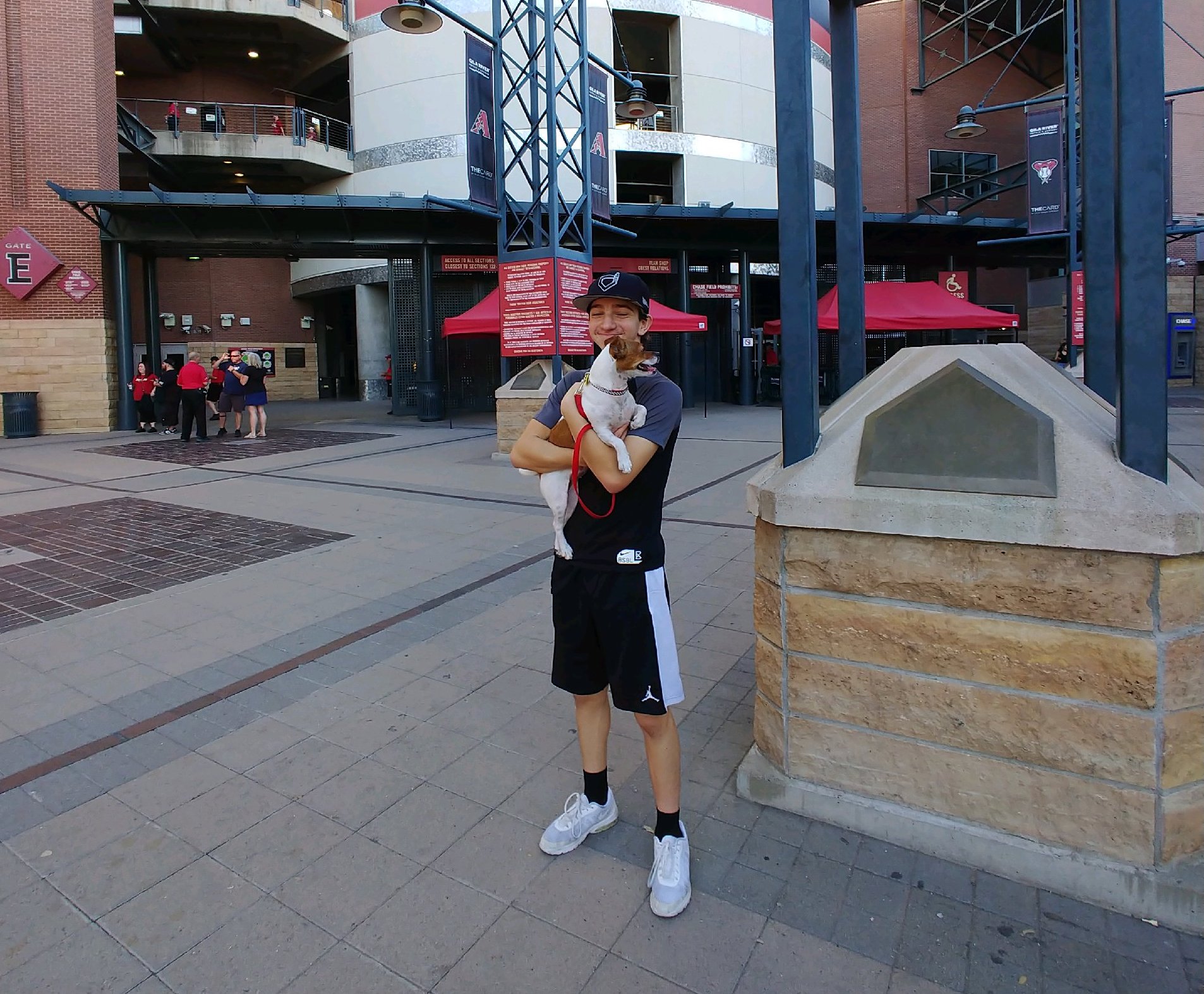 Named after Ryan Spilborghs from the Rockies baseball team, Spilly was the all-star member the Robles family was looking for. Having just moved from Colorado to Arizona, the Robles family are loyal Rockies fans. They had the opportunity to meet their idol Ryan Spilborghs during the game. Little did they know they'd be meeting another VIP — Very Important Pup.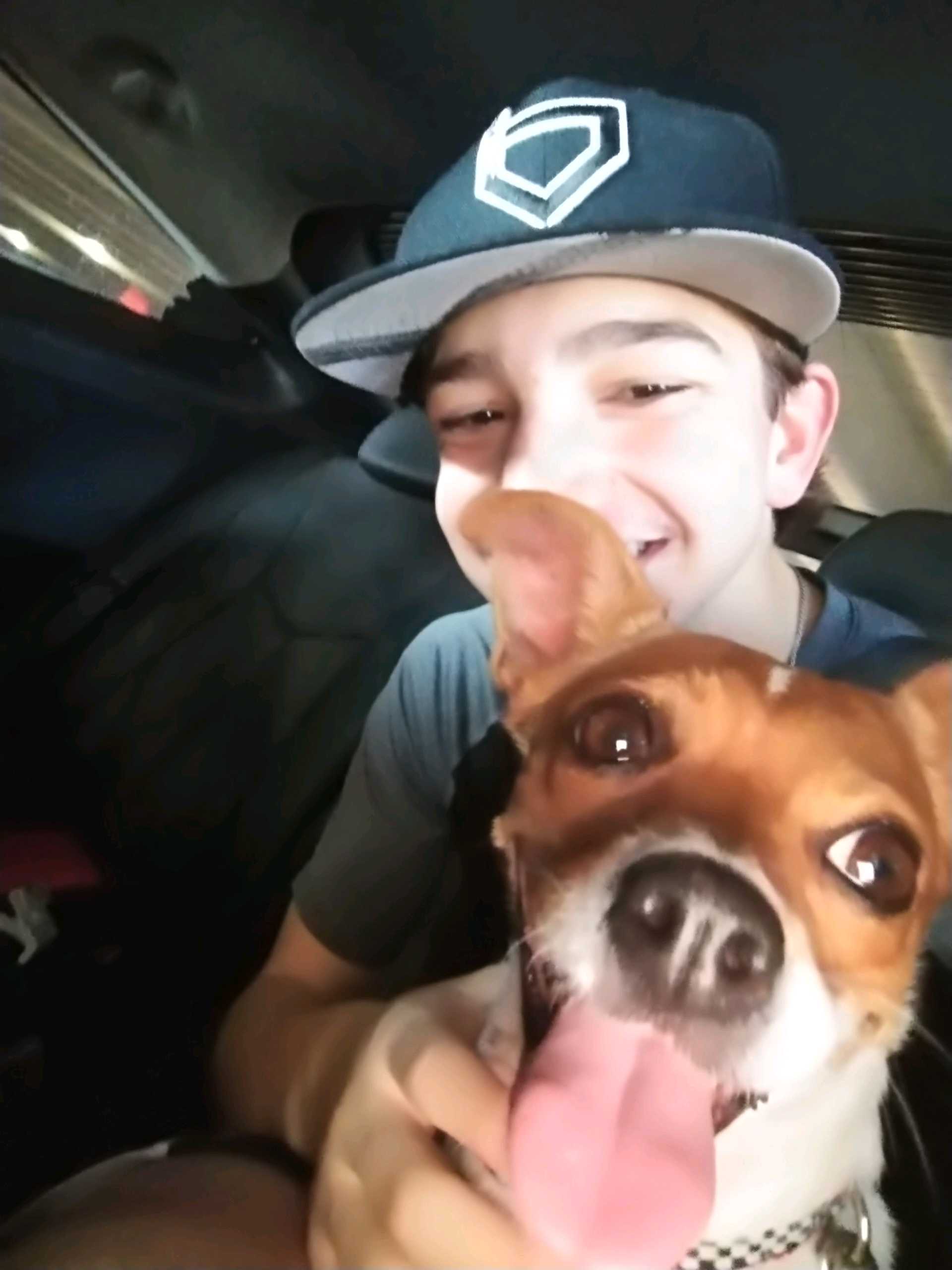 After meeting Ryan, the family visited the pets at the PetSmart Charities adoption area. Their son, who was 15 at the time, fell in love right then and there. They decided to walk around the field and wait at least another inning before deciding to adopt. "We tried to watch the game but our hearts were back with the dog," says Sandy Robles, mom. "We knew we couldn't leave without her. So we decided if she was still there then we would take her home and, sure enough, she was there. Her eyes lit up when our their son walked up to her. "I teared up and said yes we would love to have her."
Kaitlyn & Oreo
Adopted during the Father's Day game in 2018, the Creager family had no idea a family outing would turn into another addition to their already large pack. As a pet mom to four dogs already, Lisa Creager had no intentions of going home with a fifth fur-child. Her 6-year-old, however, had other plans. With a birthday quickly approaching, Kaitlin had been begging for a dog of her very own. When she saw Oreo, it was decided he would be her new best friend. Oreo came to the Arizona Humane Society as a stray and not much was known about his background. Though Lisa and her husband had their reservations, Kaitlyn knew some serious tears and 6-year-old charm would do the trick.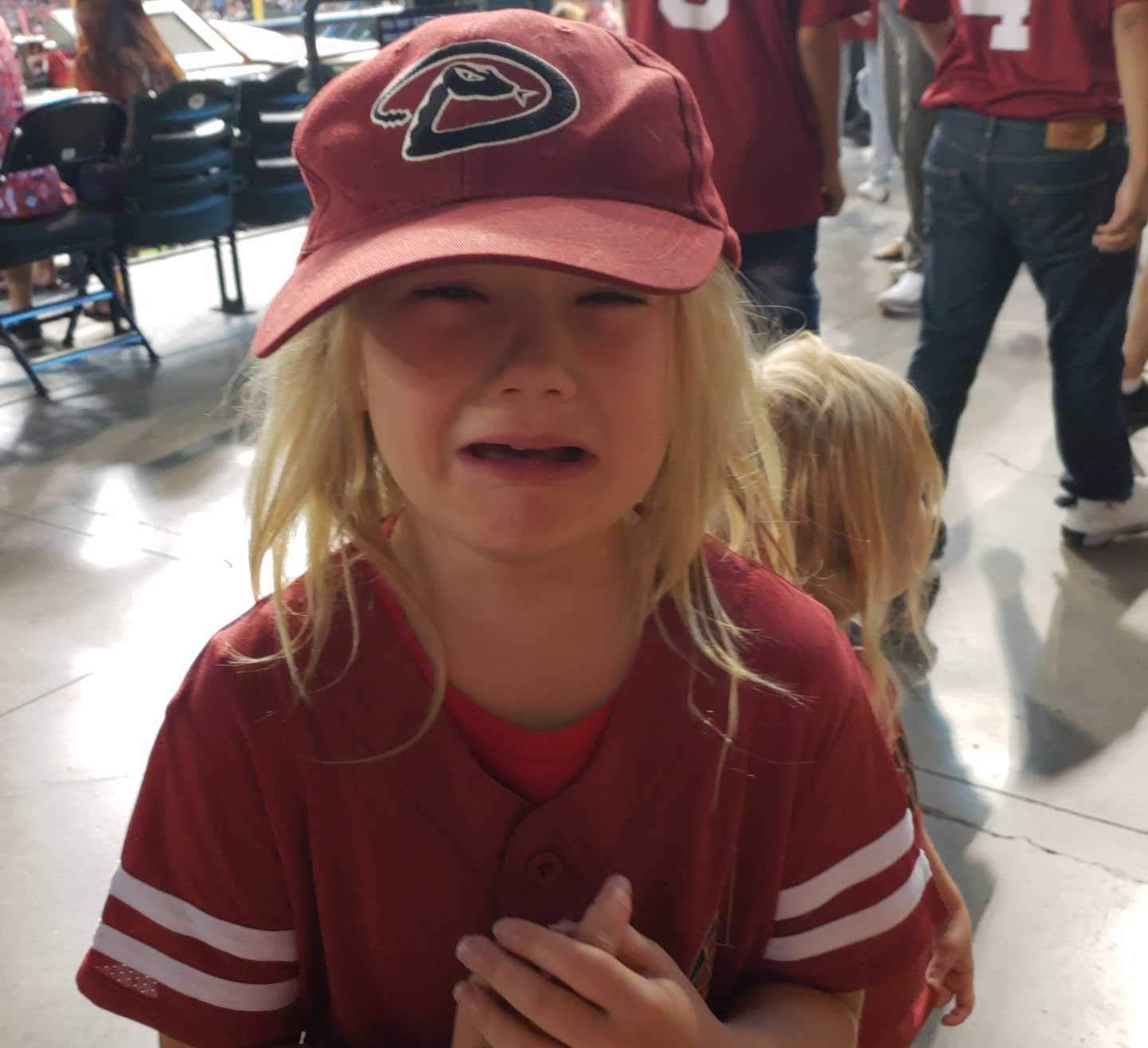 Today, Kaitlyn and Oreo are inseparable. Though they've had their challenges training and socializing Oreo with the rest of the pack, the bond between two makes it all worthwhile. "They are inseparable, a true love story," says Lisa, "we don't know Oreo's background and we've had to work hard to help him with his socialization skills but seeing him with Kaitlyn, it's like he's protecting her, and he's her best friend." For the Creager family, adopting a dog is all about second chances. Giving Oreo an opportunity to join a loving home after an unknown past has proven to give their family so much more joy than they could have ever imagined.