Luna, a five-year-old Pitbull mix from Phoenix, AZ, became PetSmart Charities' 9 millionth adopted pet when Bekah Wilson and Bri Sommers adopted her.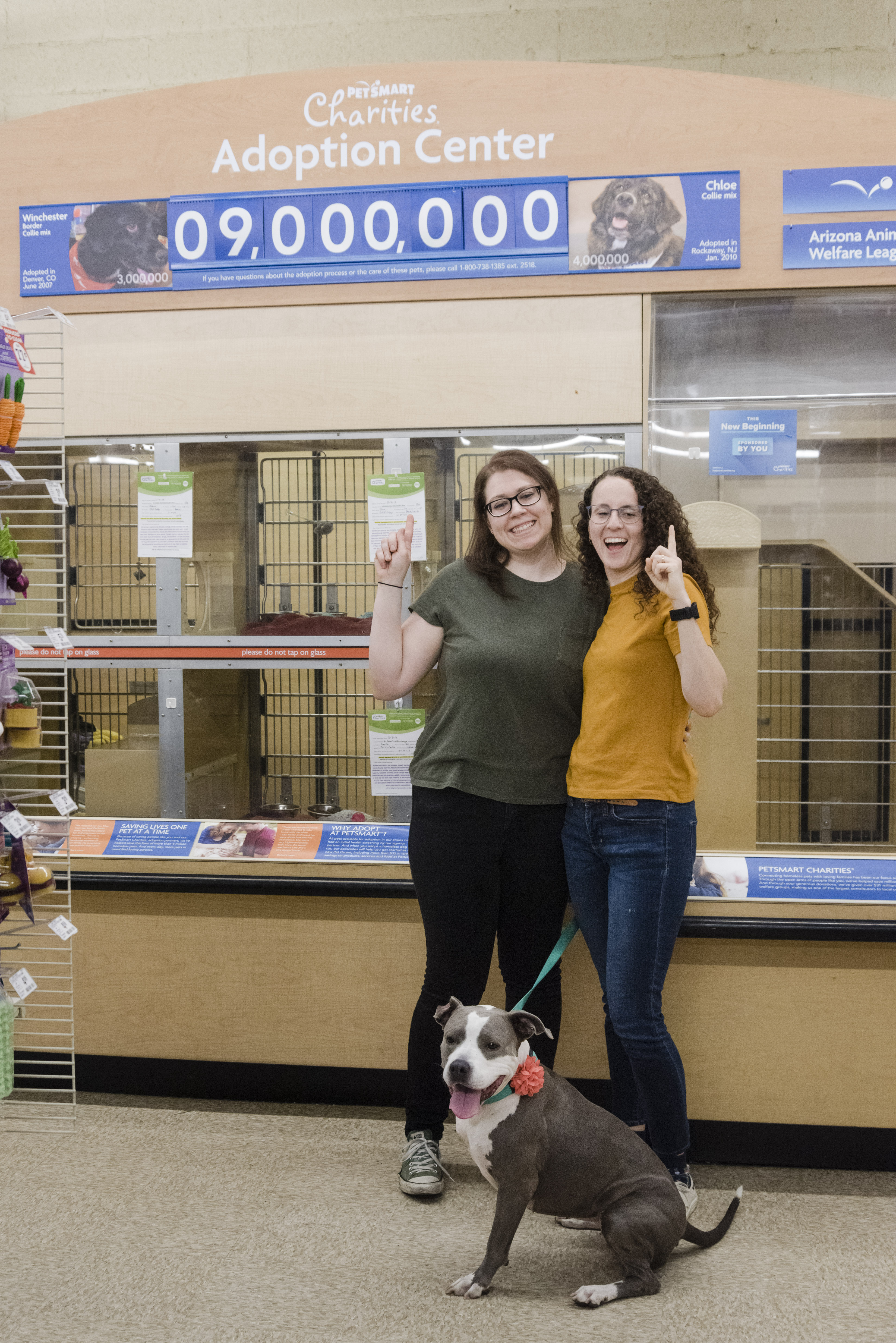 The couple initially saw the dog online. 
"My aunt shared a picture of her from the (Arizona) Humane Society," Sommers said. "And then she (Wilson) had found the same photo on a different pet finder, pet for adoption site."
The two realized Luna was at their local PetSmart and visited with her that same evening.
"We just couldn't leave without her," Wilson said. "We just saw loving she is and how adorable she was, and we were just hooked on the spot after that."
Luna is a special-needs dog. Arizona Humane Society's Emergency Medical Team rescued her after a dog fight. She had extensive injuries, especially to her front leg. AHS tried to save the leg, but it had become lame and ended up removing it.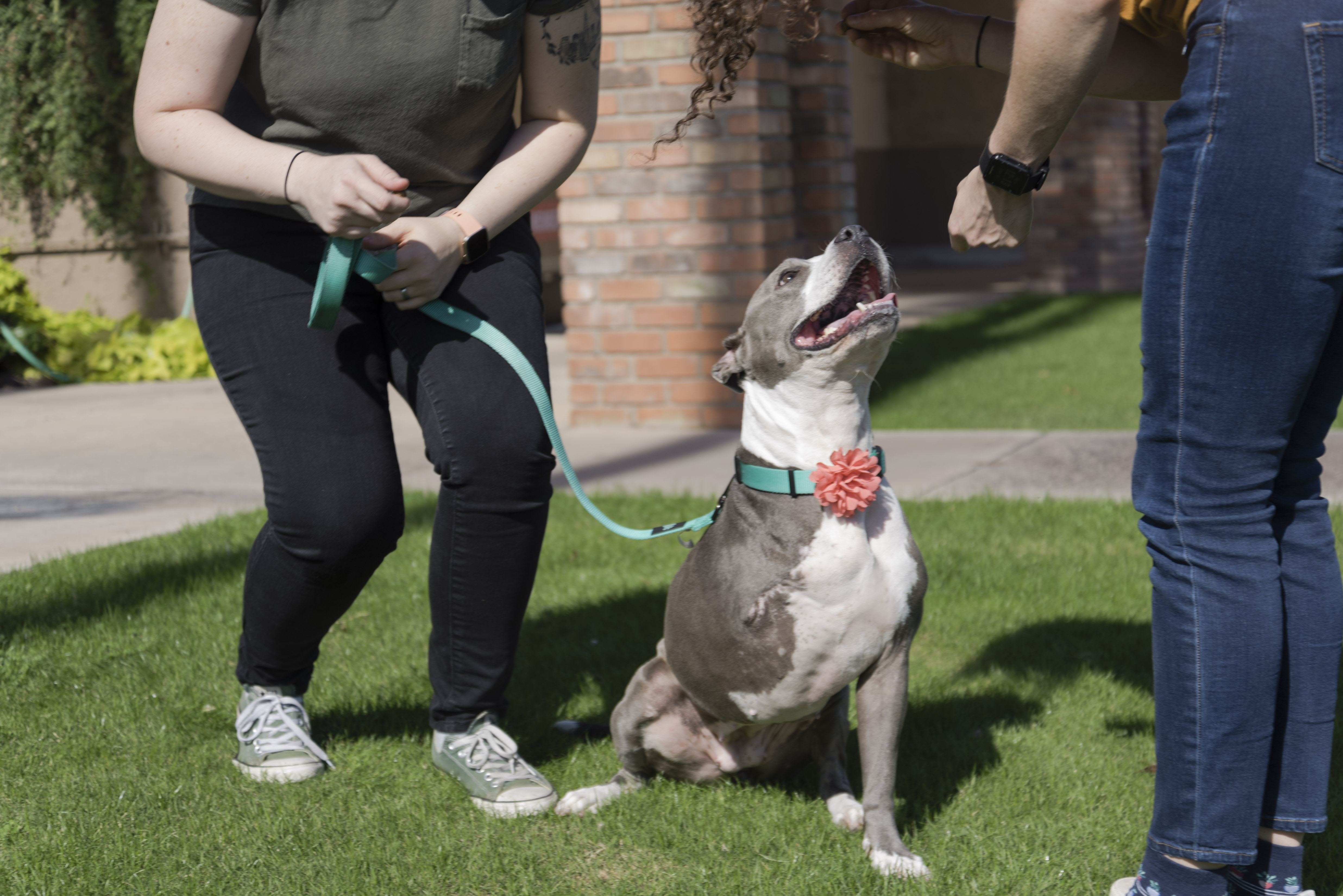 That doesn't stop Luna, though.
"She's really strong," Sommers said.
"She's figured it all out," Wilson added. "There's nothing that stops her because she's missing a leg." 
Luna instantly changed the couple's life, even though the first few days were hard.
"She struggled the first couple of days," Sommers said. "The first week, we stayed up with her until midnight or 1 a.m. every night just trying to get her to calm down and sleep."
The new pet parents want other potential adopters to know just because a dog may require a bit of patience at first, the pay off is worth it.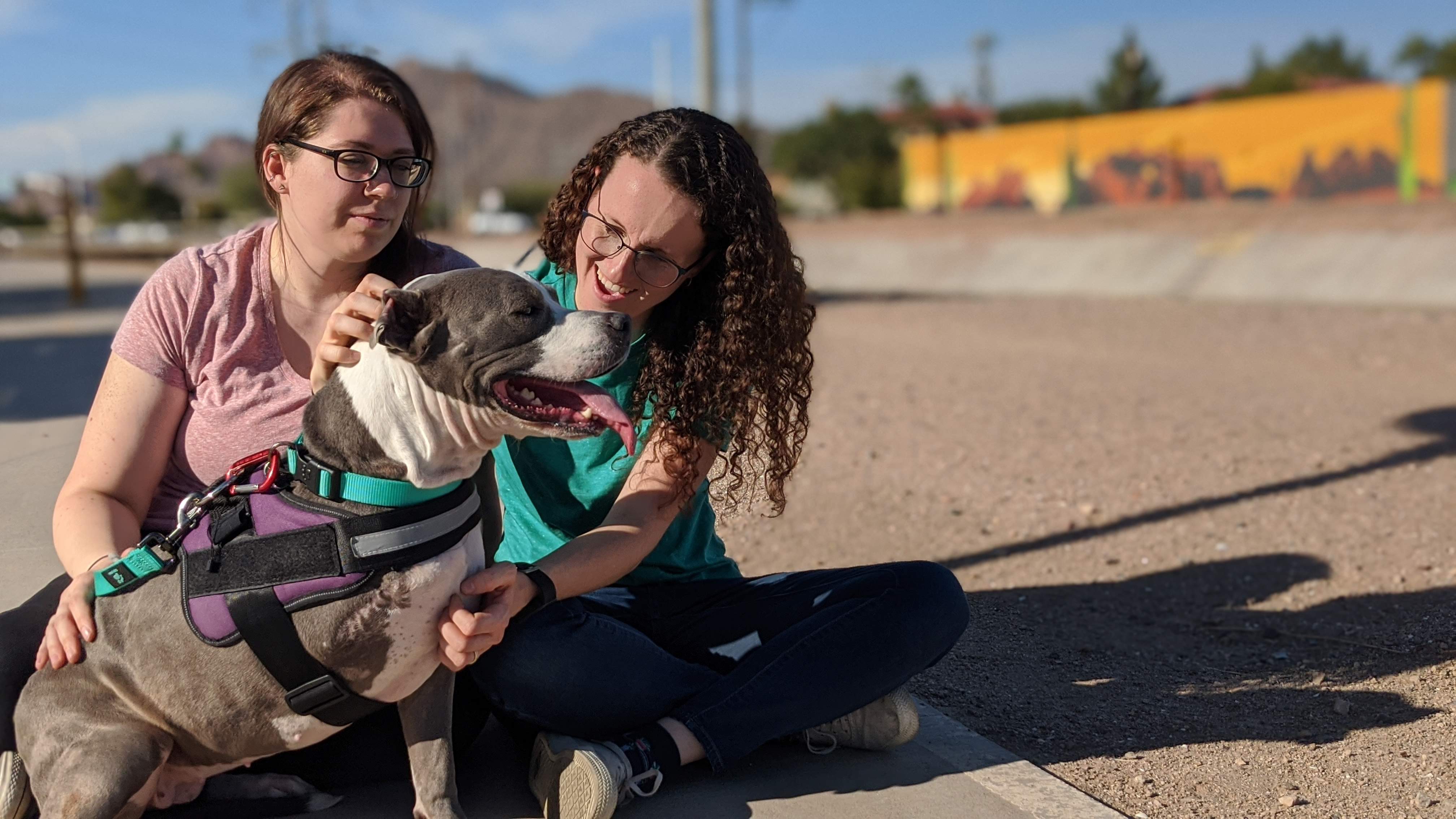 "She instantly brought so much joy and happiness in our lives," Wilson said. "There's no reason we shouldn't give her a chance." 
For those looking to adopt their new pet, the couple has a few words of advice.
"Never give up on your pet," Wilson said. "They're never going to give up on you."