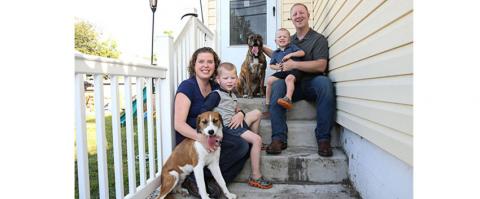 In August 2016, PetSmart Charities celebrated Daisy, a Fox Terrier-Fox Hound mix adopted from Louis' Legacy in Staten Island, New York, as the 7 millionth pet to be adopted through its in-store adoption program since 1994.
Now two-and-a-half years old, Daisy has acclimated well to life with the McKenzie family, including Sabrina, a nine-year-old Great Dane mix.  Pet Parent Angela McKenzie said she is full of energy, just like her boys, now ages 5 and 7.
"She's very much like one of our children now," said Angela.  "The boys love her because she loves to play ball and fetch.  Each day brings a new surprise.  She's certainly keeping us on our toes!"
This July, the McKenzie family will relocate from Staten Island to Portsmouth, Virginia where Angela and her husband, Brad, have been reassigned by the U.S. Coast Guard.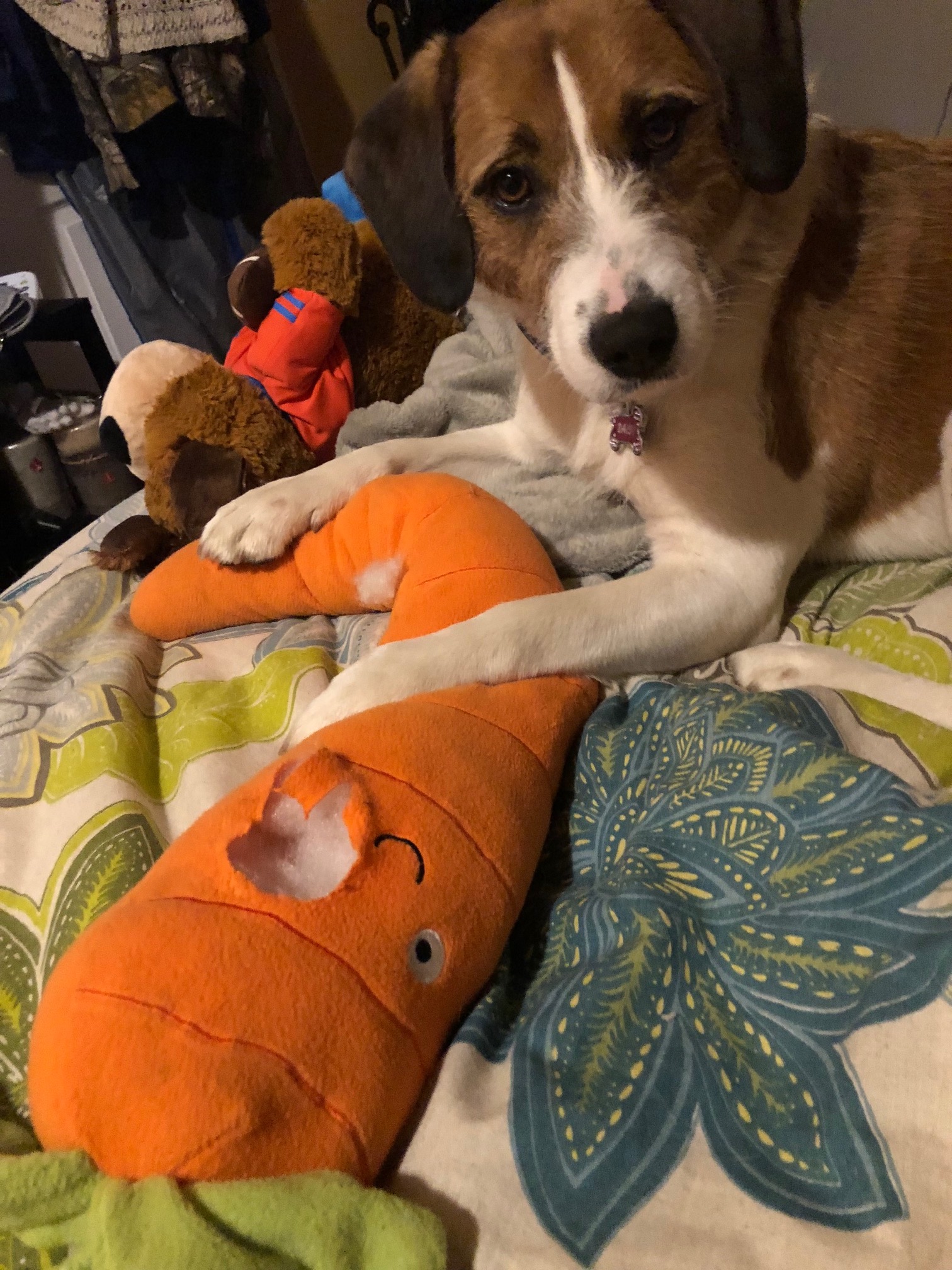 Leaving a place of comfort and familiarity can be stressful and, for young families, a move can trigger anxiety surrounding a new city, home and routine for children.  But a 2014 study that examined the benefits of pets for Military families found that "animal ownership was linked to a host of positive outcomes in all kids, whether they had a parent deployed or not."  In fact, "children who had formed bonds with companion animals were more confident and had stronger relationships with their families and peers."
Angela confidently credits her family's dogs for being the reason why she's not worried about her kids making the transition to a new place. 
"The girls offer a lot of stability for the kids. The dogs give them the support and the structure that they know and love. They can come home and know the dogs will be there no matter what."
One of the ways Daisy adds consistency is by waking them up in the morning with hugs and kisses before they start their day.  She even sneaks into Angela's room for nighttime cuddles.
"She's a precious little dog.  We're happy to have her as part of our family."