As an avid supporter of pet adoption, Tasha Jones knows that finding your perfect adoptable pet takes time and patience. She and her husband decided to start looking for adoptable dogs and began by visiting several adoption events looking for the right pup for their family.
"We've been coming to these events for years, looking for the right pet, sometimes it takes a couple of trips to find the one but when you know, you know."
One Saturday afternoon during a National Adoption Weekend event in her hometown of Huntsville, AL, their perfect pet awaited—only he wasn't at all the type of pet they thought they were looking for.    
"We were looking for a puppy but I saw this tiny kitten, held him, fell in love and now he's coming home."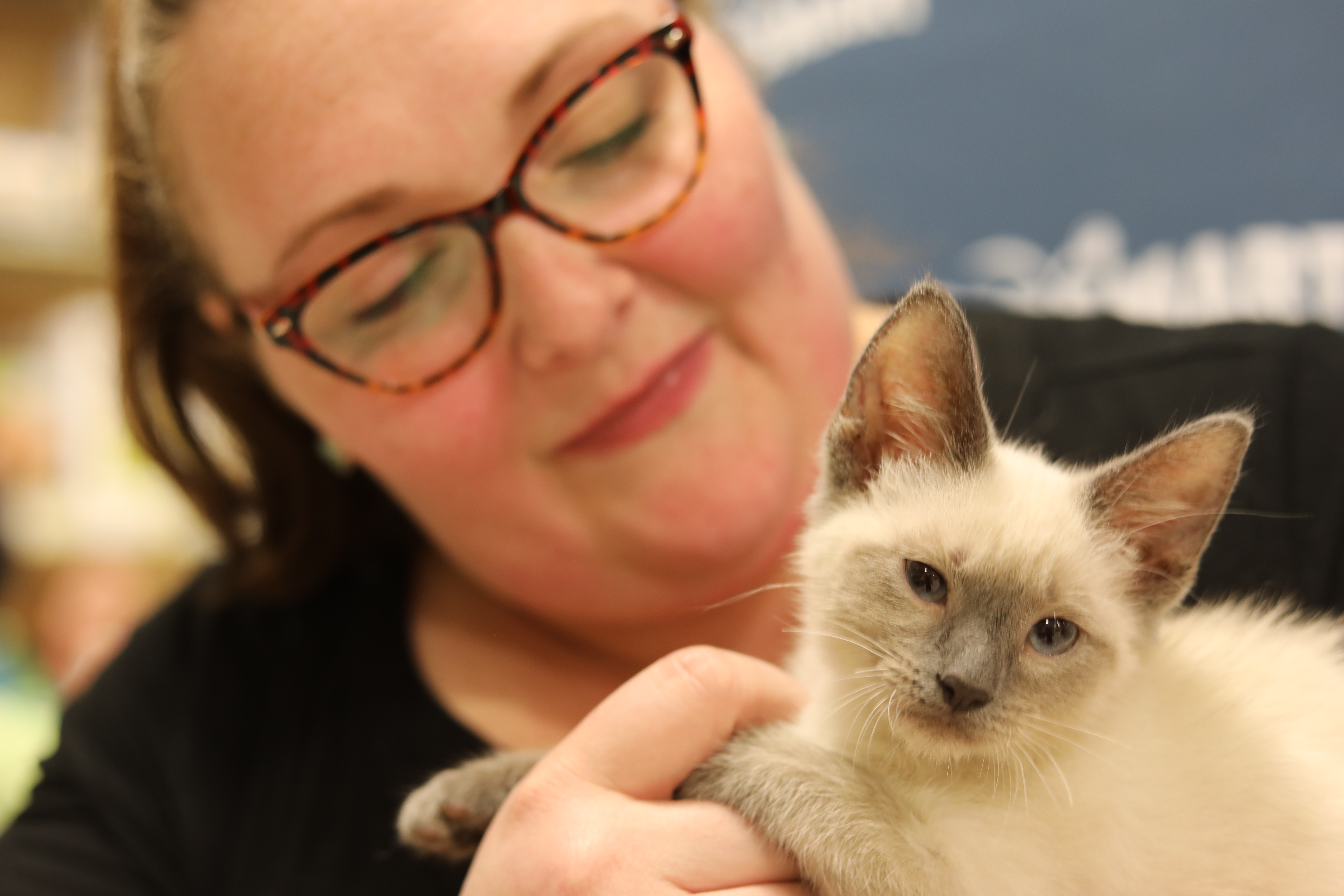 Pouncer was laying around with his siblings when Tasha reached down to pick him up he snuggled right into her. 
"Come out hold them get to know the people who are taking care of them and you never know what might happen. When you pick up the animal they kind of choose you."