"We're right in the area where COVID-19 began in Washington State," says Tim Anderson, Lead Sergeant of Regional Animal Services of King County, or RASKC. The shelter system serves an astounding 24 cities, including Seattle. "In normal times, we provide animal shelter and control to 1.1 million people, seven days a week, and we have about 5,000 adoptions a year," says Tim.
Help is on the way! With a speedy grant from PetSmart Charities, Lori Mason, Foster Coordinator of Regional Animal Services of King County, WA, gets food to bring to food banks and shelters for pets whose owners are affected by COVID-19.
These are not normal times, though. RASKC has had to shift their resources toward a mission targeted to the current health crisis: helping families affected by COVID-19 keep their pets.
Planning for the Worst, Hoping for the Best
"Our biggest initial concern was the flood of animals we might see," says Tim. RASKC anticipated large numbers of animal surrenders from people being hospitalized, those moved into quarantine and unable to take their pets with them, and workers suddenly unemployed who could no longer afford to care for their pets. "That's not good for anyone," says Tim. "Being able to keep a pet reduces stress, and that helps a person's immune system. It's good for the people, and it's good for the pet to not end up in a shelter."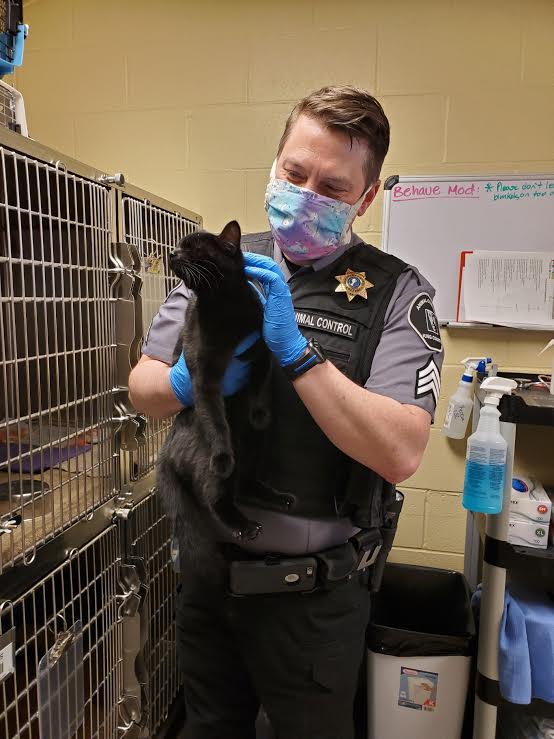 "We're trying to keep people and their pets together," says Tim Anderson of Regional Animal Services of King County, WA. When that isn't possible, the RASKC team is setting up mobile shelters to help pet parents and keep pets out of the shelter system.
Keeping Pets and People Together
RASKC quickly coordinated with Public Health to work with families and individuals, including the homeless, who might become separated from their pets. To get help to those who needed it, and fast, PetSmart Charities rushed a grant to RASKC so they could put their initiatives into action. "Thanks to PetSmart Charities, we're keeping operations going. We can purchase a cargo trailer and food and supplies to set up remote shelters, and get food where it needs to be," says Tim. "We couldn't have done this without PetSmart Charities. I haven't worked with any organization that expedited this process so quickly. We got the funds within days and were able to do what we needed to do to help the community."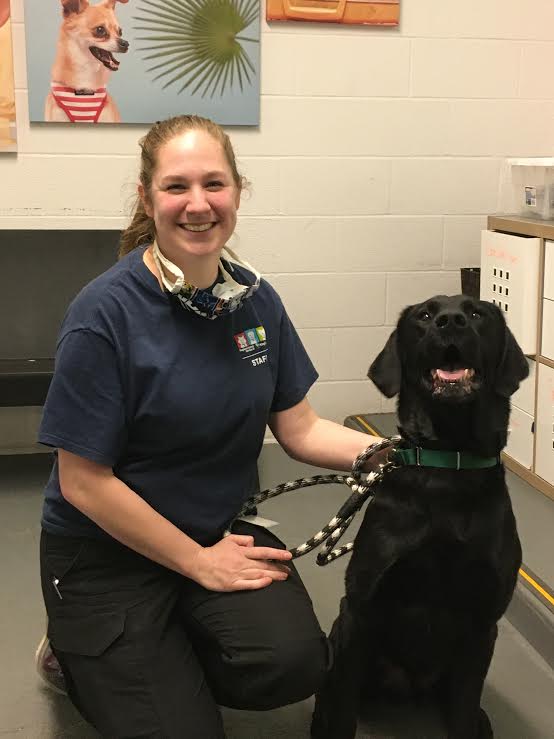 Kate Hipol, Animal Services Coordinator for Regional Animal Services of King County, WA, and a friend in need. RASKC is doing everything they can to help pet parents keep their furry family members with them, or placed with fosters.
The RASKC team knows that, unlike an earthquake, storm, or other natural disasters, the coronavirus crisis will have lingering effects. "We're working to make sure all shelters and our area food banks are stocked with pet food. People who could normally purchase food and supplies now can't, either because stores are sold out or they can't afford it," says Tim. "The shelter is not a good place for pets to be. Thanks to this partnership with PetSmart Charities, we can help keep pets where they ought to be—with their families."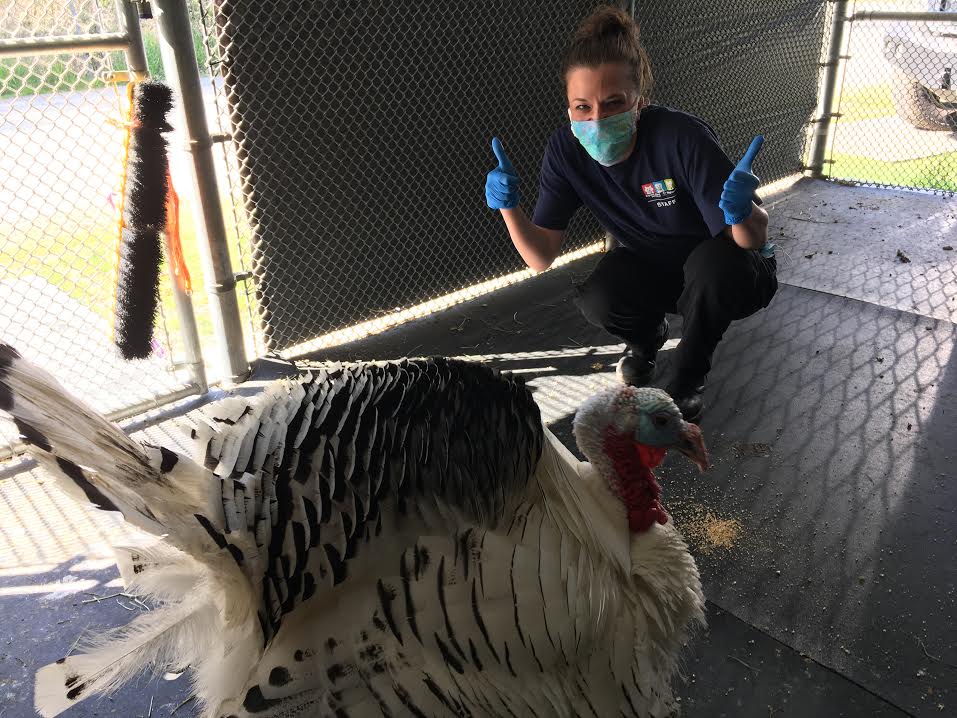 Turkeys need love too! Ashley Hernandez, Animal Care Technician at Regional Animal Services of King County, WA, tends to one of the many pets at the shelter. They, and shelters across the country, are helping pets and people stay together whenever possible during the COVID-19 health crisis.
If you're in the King County area and need information on how to keep your pet or help others do the same, visit www.kingcounty.gov/pets
more impact stories