Mystie, a rescue Yorkie with a keen sense of fashion, is living her best life alongside her best friend and adoptive pet mom, Joyce.
"She's a, what they call her, my Ride or Die girl," laughs Joyce.
Together, they take on each day one step at a time. But, without each other, life would look quite different.
Joyce rescued Mystie when Mystie was very little, malnourished, and uncared for. "I don't think she ever had a haircut, and she only weighed two pounds," describes Joyce.
Today Mystie is well nourished with quality food, stays warm in the cutest outfits, and lives a life full of love and joy—the life every pet deserves. But, Mystie is not the only one enjoying the benefits of unconditional love.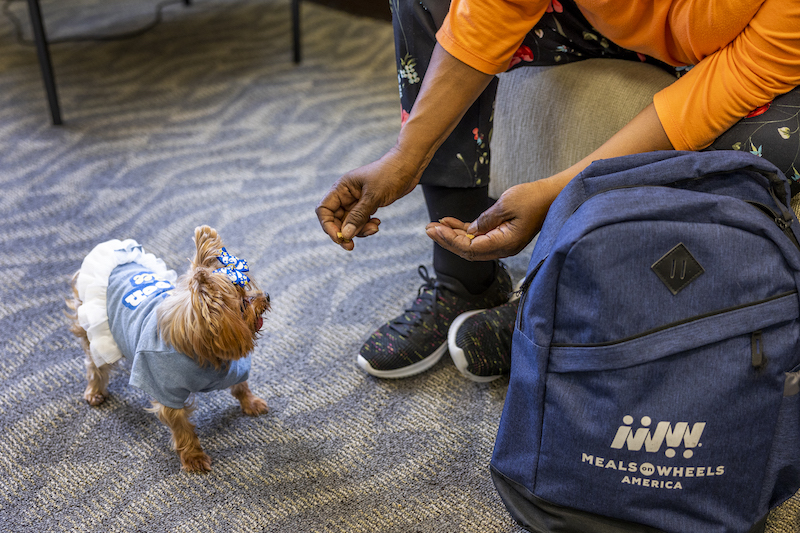 "She's there, and when I'm sad, she makes me happy," says Joyce. "And I think having a pet helps you to go out more. You know, I think about the days I probably may not get out of bed, and I get up and walk her."
Thanks to Joyce's local Meals on Wheels program, the bond between Joyce and Mystie can not only continue, but it can also thrive. That's why PetSmart Charities partners with Meals on Wheels America through grants that help local programs develop new and expand existing pet programs to deliver food, cat litter, and other supplies. Funds also improve access to pet care, including preventive veterinary care, temporary pet boarding, and grooming, such as nail trimming to keep both pets and their seniors safe.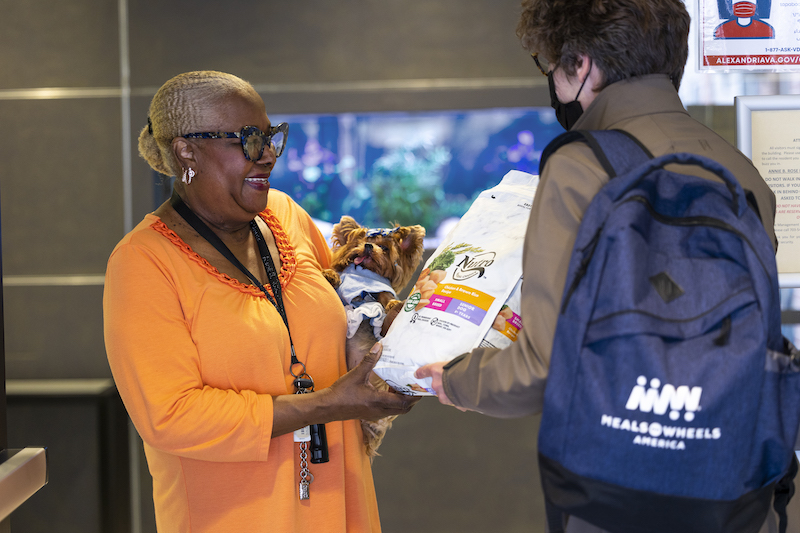 "It's a lifesaving organization, not only for us seniors with the meals programs, but also the help they provide that makes it possible to have your pet," says Joyce. "You know, sometimes that's all we have is our pet, our family members may not be able to come and help or visit us as much, but we have company with our pets," she adds.
Pets provide vital social connections for many older adults and can significantly impact their physical and mental health and well-being.
"They're like your children," says Joyce. "I know for me; I bathe them, I dress 'em, I brush their teeth. It gives you something to look forward to, you know? I love taking care of her, and she takes care of me," she adds.
Yet, caring for a pet may also present other challenges, particularly for those with limited mobility and/or financial constraints, leading local Meals on Wheels programs to offer services to ease those challenges and help older adults and their pets stay together.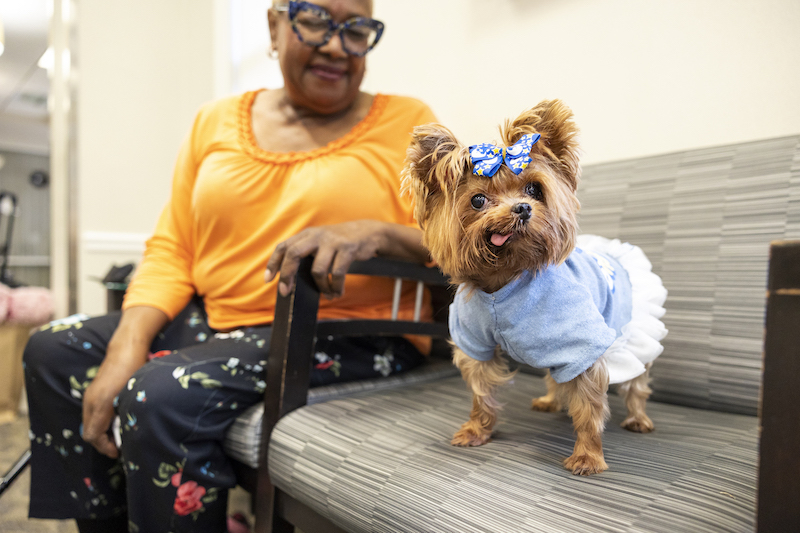 "I'm a senior citizen, and I'm on a fixed income. My dog needs special foods for her sensitive stomach. I know I couldn't have afforded her food if it wasn't for the help because I get a minimal income to live off of and provide my pet care," Joyce explains.
 A study released by Meals on Wheels America and PetSmart Charities found that more than one in five clients reported going without food to feed their pets in the past two years—an impossible decision, no one should have to make.
Thanks to your support, Joyce and Mystie don't have to worry about where their next meal is coming from.  
"I've had her five years. I rescued her and she rescued me. She offers so much company and unconditional love and makes my days worth it. You know?"