PHOENIX – (March 7, 2018) – PetSmart Charities, the leading funder of animal welfare in North America, announced today that President David Haworth, DVM, PhD, will deliver a presentation on "The Power of Pets" at the inaugural South by Southwest (SXSW®) Wellness Expo on Sunday, March 11 in Austin, Texas. Dr. Haworth, who also serves as chair of the Research Working Group for the Human Animal Bond Research Institute (HABRI), will share details on the human-animal bond and the physical and mental health benefits pets can bring to people's lives, including how pets can help decrease stress, improve mood and enhance quality of life.
The appearance marks the first time a PetSmart Charities' representative has presented at a SXSW thought-leadership forum.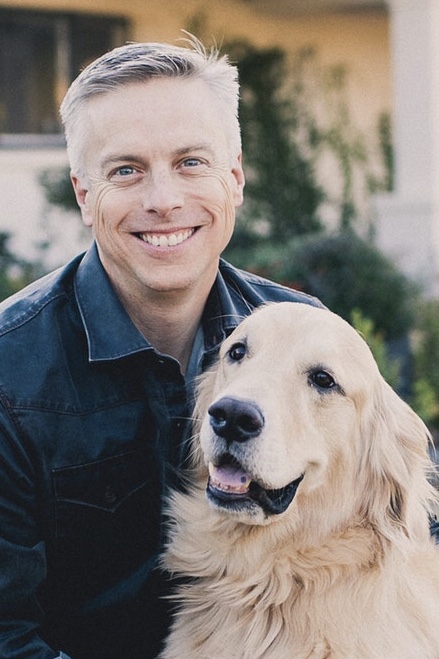 "South by Southwest Conference & Festivals is a premier series of events that brings together world-renowned experts, advocates and influencers to the city of Austin to discuss important topics, and we are thrilled to be covering the power of pets and at the inaugural SXSW Wellness Expo," said Dr. Haworth. "At PetSmart Charities, our mission is to find lifelong, loving homes for all pets by supporting thought leadership and programs that bring people and pets together. By sharing research and case studies demonstrating the positive impact pets can have on our physical and mental health, our hope is to encourage people to save the life of a local pet through adoption, and to seize the opportunity to experience first-hand the benefits of pet parenthood."
PetSmart Charities is a sponsor of the SXSW Wellness Expo Stage, which will feature programming and group health activities such as meditation, and demos and workshops. The stage lets SXSW Wellness Expo attendees expand their health and wellness knowledge by participating in discussion and classes relevant to the industry.
Dr. Haworth's Power of Pets presentation will take place on Sunday, March 11, 2:40 p.m. (CST), at the Palmer Events Center Wellness Expo Stage in Austin, Texas. 
For more information on PetSmart Charities and its mission, please visit PetSmartCharities.org.
###
About PetSmart Charities®
PetSmart Charities, Inc. is a nonprofit animal welfare organization with a mission to find lifelong, loving homes for all pets by supporting programs and thought leadership that bring people and pets together. In addition to finding homes for almost 500,000 shelter pets each year through its in-store adoption program in all PetSmart stores across the U.S. and Puerto Rico, PetSmart Charities provides funding to non-profits aligned with its mission through four key areas of grant support: Preventing Pet Homelessness; Helping Shelter Pets Thrive; Supporting the Bond Between People and Pets; and Emergency Relief and Disaster Support. Each year, millions of generous PetSmart shoppers help pets in need by donating to PetSmart Charities using the pin pads at checkout registers inside PetSmart stores. In turn, PetSmart Charities efficiently uses 90 cents of every dollar donated and has become the leading funder of animal welfare in North America, donating about $300 million to date. PetSmart Charities, a 501(c)(3) organization, has received the Four Star Rating from Charity Navigator, an independent organization that reports on the effectiveness, accountability and transparency of nonprofits, for the past 15 years in a row – placing it among the top one percent of charities rated by this organization. To learn more visit www.petsmartcharities.org.
Follow PetSmart Charities on Twitter: @PetSmartChariTs
Find PetSmart Charities on Facebook: Facebook.com/PetSmartCharities
See PetSmart Charities on YouTube: YouTube.com/PetSmartCharitiesInc