When she was 10 years old, PetSmart Store Leader #1617 Krista Guogas and her family experienced the unimaginable – their family home tragically burned down.
Having only lived in the home for three months, her family not only worried about their personal possessions, where to find a new home and finances. They also worried about what to do with their pets: Snuffy, a 13-year-old cat, and Sam, a 7-year-old black lab. 
"We ended up having to rehome out pets," said Guogas. "It took so long to get back into a new home, we couldn't get them back. We wanted to keep them in the homes they were already in. I didn't get to have them as part of my family. It wasn't a good experience."
There are so many services to help people in need but their pets are often left behind
"While volunteering with the Red Cross, we found that a lot of people have at least one companion animal who needed help, too."
Operated by firefighters, Red Paw Emergency Relief Team works around the clock to provide relief and recovery for displaced pets and their people, and to ensure all family members are taken care of during and after a disaster in their home.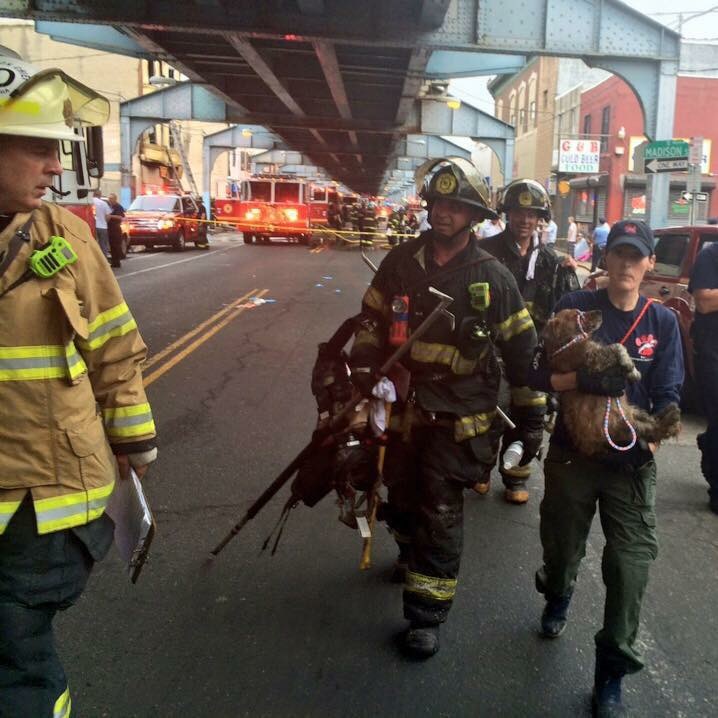 The team works with the Philadelphia Office of Emergency Management, the Philadelphia Fire Department, the American Red Cross and other public and private disaster relief organizations to provide emergency assistance including search and rescue, emergency transport, shelter, and veterinary care to animals involved in fires and other residential disasters.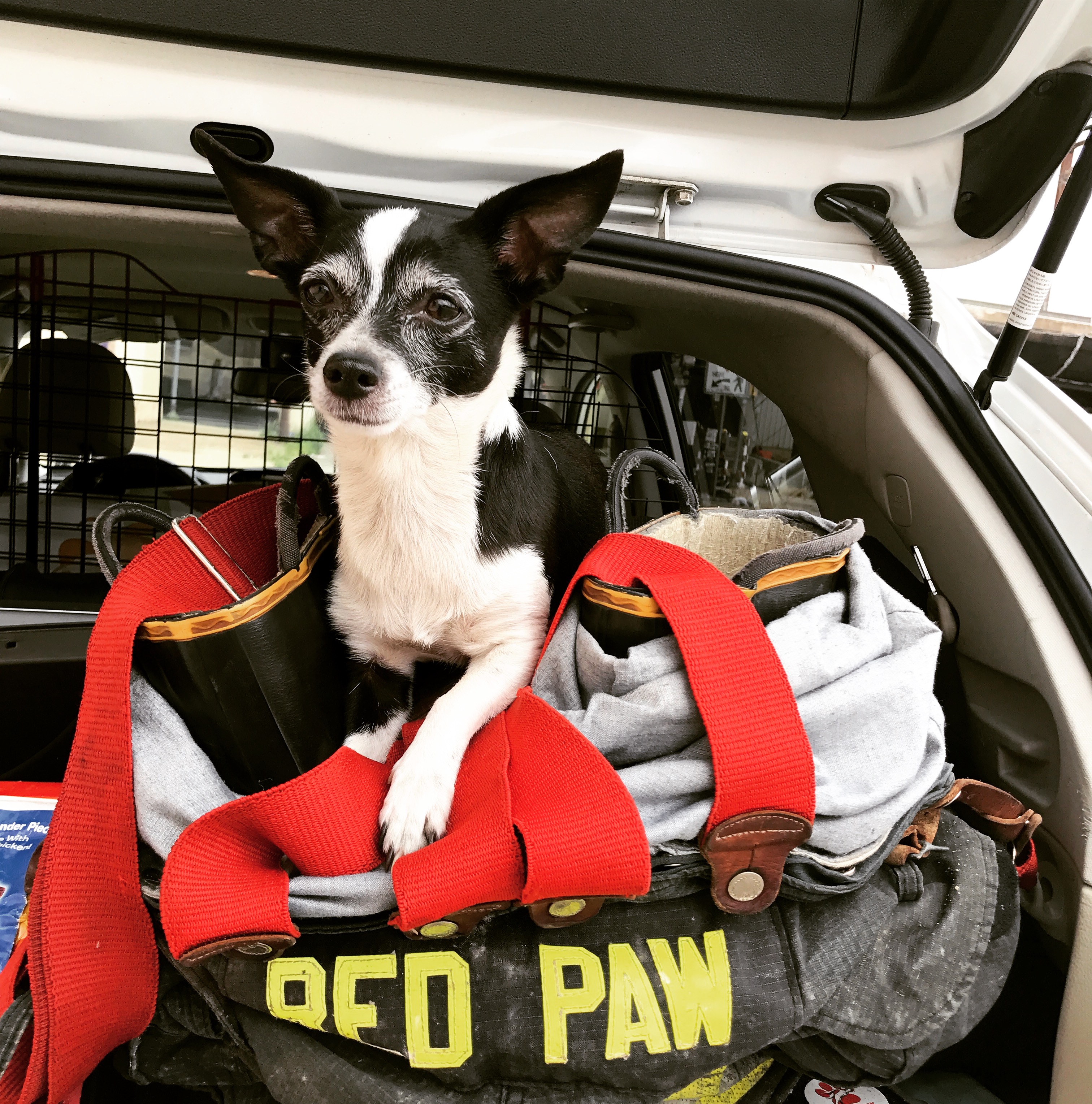 "Fires account for over 80 percent of the calls we receive for support," said Albright.  "The rest of the calls are related to hurricanes, severe weather, gas leaks, flooding and building collapses.  While we provide care for pets on site, we depend on our partners to provide quality veterinary care that they need to recover."
In times where families have lost everything, their pets are often times all they have left – something Guogas is all too familiar with. As a result, she nominated them to receive a $5,000 PetSmart Charities field grant earlier this year.
"When I found out about Red Paw and their efforts, it really inspired me because I have experienced a house fire and know how hard it is to deal with trying to find temporary homes for my pets. I truly appreciate the efforts that they do and how they help people in their time of need." 
"The PetSmart Charities field grant makes perfect sense for our organization," said Albright. "We have a really hard time finding grants that meet our needs."
Since 2011, Red Paw Emergency Relief Team has helped more than 10,000 pets. With the help of its passionate volunteers, the organization has expanded, providing service into Southeastern Pennsylvania and parts of New Jersey. It is currently on track to support over 1,100 pets this year alone.